Ruby Franco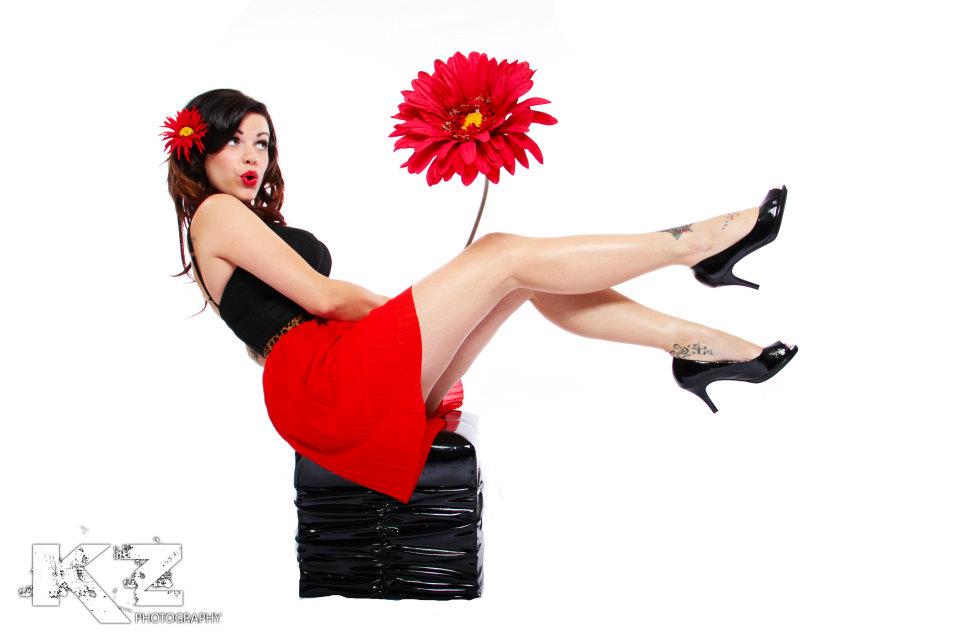 This week we have the flirty fun Ruby Franco as our Pin-Up Feature!  We were instantly drawn in by her charismatic appeal, able to swing cute and sexy in the same photo.  Her photogenic style is wonderfully unique, a modern twist on a vintage canvas.
BIO:  I love all things Pin-Up! FAMILY & FRIENDS!! Anything Vintage, Retro, Rockabilly, Classic, whatever you want to call it.. if it's aged, I'm all about it!! My mother owned an antique store when I was a little girl, I believe that's where my infatuation with all of this began. I also love beards, movies, quoting movies, reading, music music music!! Going to shows. SUPPORTING YOUR LOCAL MUSIC SCENE!!
I'm extremely passionate about hair and food… Just not hair in my food 😉 I've been a hair stylist 10 years strong! Another thing I love is tattoo's, and getting them. I someday hope to live by the ocean! I believe in killing with kindness, PMA everyday!! We should always try to be a positive influence in the lives of others. I started a little group called Broads For a Cause, a non-profit organization that raises money for different charities through pin-up calendar sales. Braodsforacause.us . And that my friends is me in a nutshell!