George Barris Culver City Carshow May 12th 2012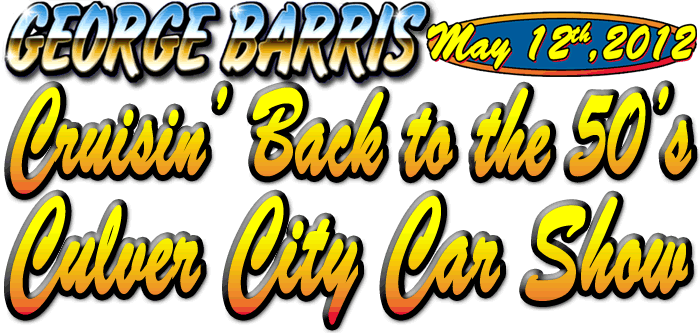 Culver City California Car Show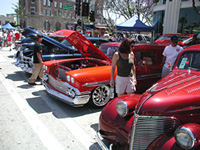 Saturday, May 12, 2012
9AM-3PM
400+ Classic Cars & Hot Rods
Food, Music, Vendors & More!
Sponsored by the Exchange Club of Culver City
Proceeds benefit local kids' charities
Come to Downtown Culver City for the Eighth Annual Cruisin' Back to Culver City Car Show on May 12, 2012! 100's of classic cars and hot rods from all across California will be on display, as well as great exhibitors and vendors.
George Barris, car customizer extraordinaire, creator of the Batmobile, the Munsters' Koach, the Beverly Hillbillies' jalopy and so many more great vehicles from the Movies & TV, is coming back to his roots in Culver City! Some of his great creations will be on display alongside great classic cars & hot rods from all across California!
On Culver & Washington between Duquesne & Ince
For More Information Call 310-499-4840

Visit the new Barris Kustom City website dedicated to preserving Traditional Barris Kustoms!
For more info please visit : usedalloywheels.org.uk.