Super Run 2011 Henderson Nevada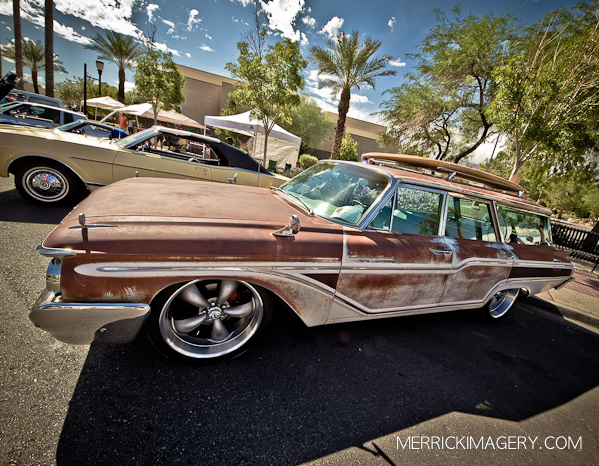 Here are a few photos from the Super Run 2011 Saturday Sept 24th.
Super Run 2011, a Classic Car Experience, will be held September 22, 23, 24, 25,  2011.  This automotive event is Open to all Years, Makes & Models of Classic Vehicles: Cars, Trucks, Motorcycles and Special Interest Vehicles including Vintage, Classics, Street, Hot Rods, Muscle Cars, Street Rods, Competition Vehicles and Customs.   Super Run 2011 will be held in Downtown Henderson on Water Street, just down the road from Las Vegas.
Car Show Participants receive Event T-shirts, Commemorative Dash Plaques, Vehicle Credentials, Participation in All automotive activities and Preferred Parking to have their vehicles displayed in the Show & Shine Competition.  There will be a Cars & Parts Corral held in conjunction with the Super Run event.
On Thursday, there is Kick-Off Welcoming Get-Together with a Show & Shine at The District in Green Valley Ranch.  Car Participants can pick up their Credentials for the events in Downtown Henderson.  As always, Spectators of All Ages are invited to join in on the festivities.
On Friday, Saturday and Sunday, the Super Run Car Show moves to Downtown Henderson on Water Street.   Cars will be on Water Street from Victory Road to Ocean Avenue.  Live Entertainment will be at the Henderson Events Plaza.
2011's  Friday Entertainment:      "The Temptations Review" starring Dennis Edwards
                  2011's Saturday Entertainment:    "Against The Grain" Country Band
Some of the events include the Roaring Engines Competition, Slow Drags Competition, and the Burn-Out Competition.  There are drawings for Fantabulous Prizes, Music and Entertainment.   As always, the "Super Run 2011″ Car Show and all Entertainment is Free to Spectators of All Ages and is Open to the Public.
There are Over 260 Trophies and Awards including: 150 Top Vehicles Trophies and Awards given to Car Owners for displaying their vehicles, along with additional Dignitary Awards, Special Crowd Pleasers and Specialty Awards, Participant's Choice Awards and Peoples Choice Awards and The Best of Show Award.
Once again,  $15,000 in Cash Prizes will be awarded to Car Participants:  
                                Thursday:  $2,500,   Friday:  $2,500   Saturday:  $2,500  and  Sunday:  $7,500
There will also be Food & Beverage Concessions, Products Vendors, and Vendors with automotive type products for all to see and purchase.  This Event is Open to the Public and FREE to Spectators of All Ages.  Stop by and Vote for your Favorite Vehicles.
For more information:
"Super Run 2011"
7540 Ullom Drive
Las Vegas, NV  89139
(702) 643-0000