Photographer Jerry Southworth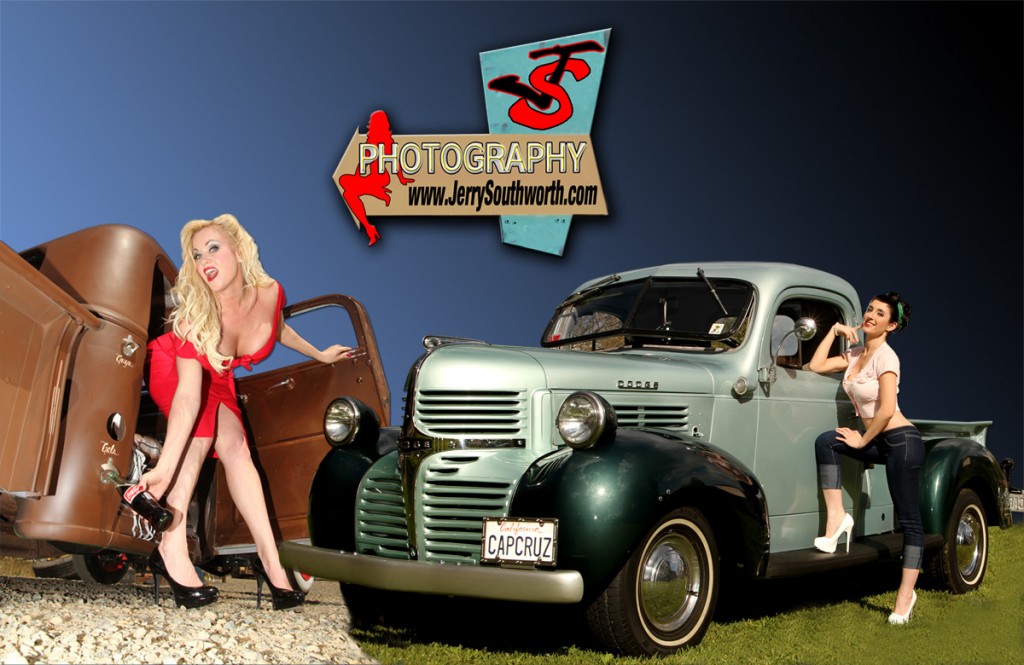 This week we have the professional local wedding photographer Jerry Southworth. You have seen his work in multiple publications and we are happy to have him on 53D.
Photographer Jerry Southworth was born in San Francisco and raised in Redwood City Ca. As most photographers, Jerry started out shooting for fun and shot as a hobbyist for about 15 years. At this time Jerry made his living restoring decks and fences with his company, American Powerwash. American Powerwash provided a very good steady but seasonal income. After about 13 years of washing decks, Jerry moved to Folsom, Ca and decided take his photography to the next level and give it a try full time. Jerry started out shooting family portraits and weddings with a few other reputable photographers in the area. While doing this Jerry also continued working with models as a hobby. As time went on, Jerry continued to hone his skills in the modeling industry working and learning with some of the best. Soon Playboy.com and Maxim.com published several of his images giving him a little boost in the industry. At this point in his career Jerry said "Maybe I'm onto something"! Jerry then opened www.UniqueExposure.net. Unique Exposure is a boudoir photography site designed to target the regular people that want to take those other pictures! Unique Exposure specializes in Lingerie to nude photography. Jerry, as Unique Exposure was featured on Good Day Sacramento. Good Day did a live broadcast and photoshoot with the producer and was hosted by Sacramento's best Julisa Ortiz! THANK YOU GOOD DAY! They really helped Unique Exposure take off. While running Unique Exposure Jerry continued to make contacts and go after every job he could landing himself a few motorcycle gigs. Before he new it he was shooting bikes from some of the top builders in the industry such as OCC's (Orange County Choppers) Caterpillar bike. Randy Simpsons Bike from Southern Steel, you may have seen his reality show, very similar to American Chopper. This year Jerry was fortunate enough to shoot Journeys guitar player, Neil Shoans bike, Teslas front man Jeff Keith's bike, Kirk Taylor's Custom Chromes North American World Championship winner for the cover and feature of Hot Bike Magazine and Satya Kraus bike for another cover and feature in Hot Bike magazine.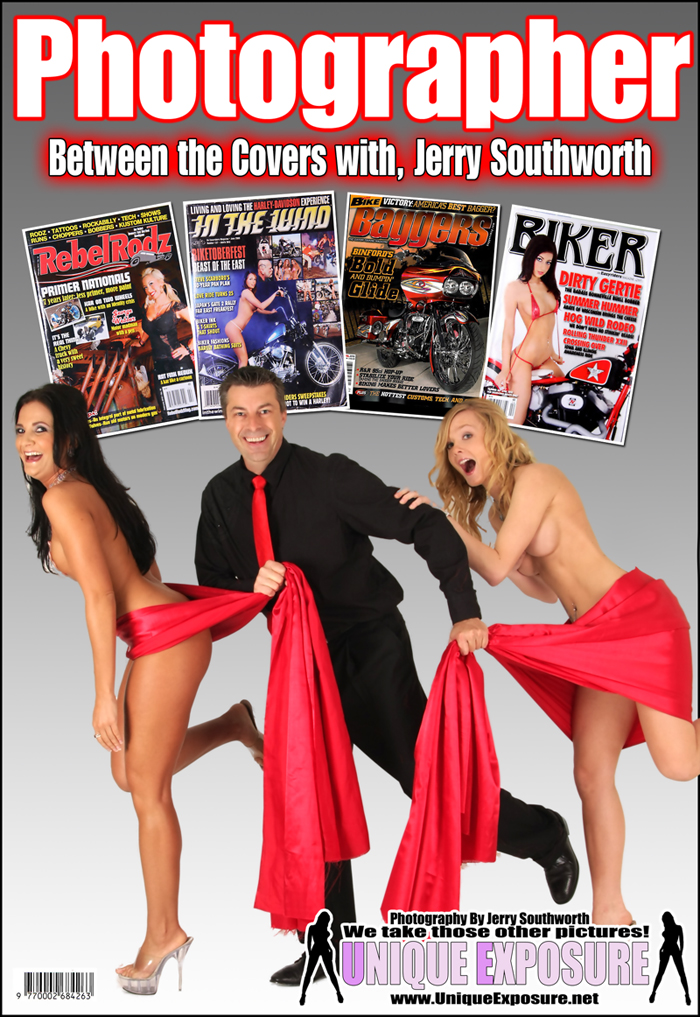 Throughout the years Jerry has gained national and international recognition for his motorcycle and car photography Shooting covers and features for Biker magazine, Hot Bike magazine, Hot bike Baggers magazine, Rebel Rodz magazine, In the Wind magazine and more! Jerry has also done the Sacramento 98 Rock Bod Squad Calendar, Jackson Rancherias MMA Ring Girls Calendar and the Just Platinum Rings 2012 K&N air Filter Motor Sports Calendar. In 2011 Custom Chrome hired Jerry  to shoot all the bikes in the show for them and cover the entire event. Jerry brought and setup a complete studio at the event and shot over 80 bikes in 3 days! The Custom Chrome show is a 3 day dealers show drawing in many of the biggest names in the industry! on the last day they open the doors to the public attracting thousands of bike enthusiasts, you should get out there next year!
What's Jerry doing right now? Focus for 2012, Jerry plans on continuing what he is doing and tapping into the Asian market. 3 Time AMD World Champion Metric builder, Jim Giuffra of AFT Customs has been a good friend of Jerry's for several years now. Together they are planning on getting many more publications in Asia & Europe along with keeping up with the American market . Jerry has also been doing a little with the pinup retro style photography and would like to pursue this further. Currently, Jerry is seeking amazing models to shoot for Tattoo magazine, Savage magazine, Retro Lovely magazine, Rabid magazine (like Retro Lovely but topless and nude) Rebel Rodz magazine, Ol skool Rodz and 53Deluxe.com just to name a few!
Are you a model established or trying to break into the business?
Have a bad ass ride you need published?
Or just want some great photos (models available) give Jerry a visit at www.JerrySouthworth.com and www.UniqueExposure.net.
Don't forget to check out Jerry's posing card! Get one today for $9.99