9/11 Remembrance Car Show Las Vegas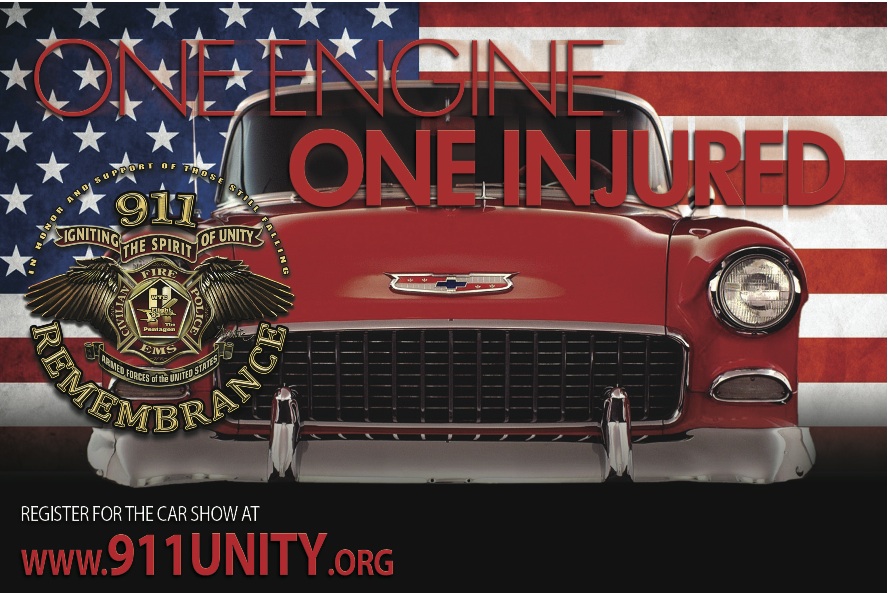 One Engine, One Injured
9/11 hits pretty hard to home for me considering I was there.  This is a great car show for a great benefit coming in September to Downtown Las Vegas. If your Local or just visiting you should check it out.
The 9/11 Car Show will occur on September 9th with VIP cars on Fremont Street Experience and approximately 400 additional cars on Fremont East Entertainment District.
Each car will be showcased in the name of all the unnamed, unlimited number injured on 9/11 and service personnel injured since 9/11.
8am onsite registration begins. 10a-12noon Streets will be closed for staging of cars. 12noon car show will occur and be open to the public. 6-7pm Awards will be provided on a centrally located stage on Fremont Street Experience. Registration is $40.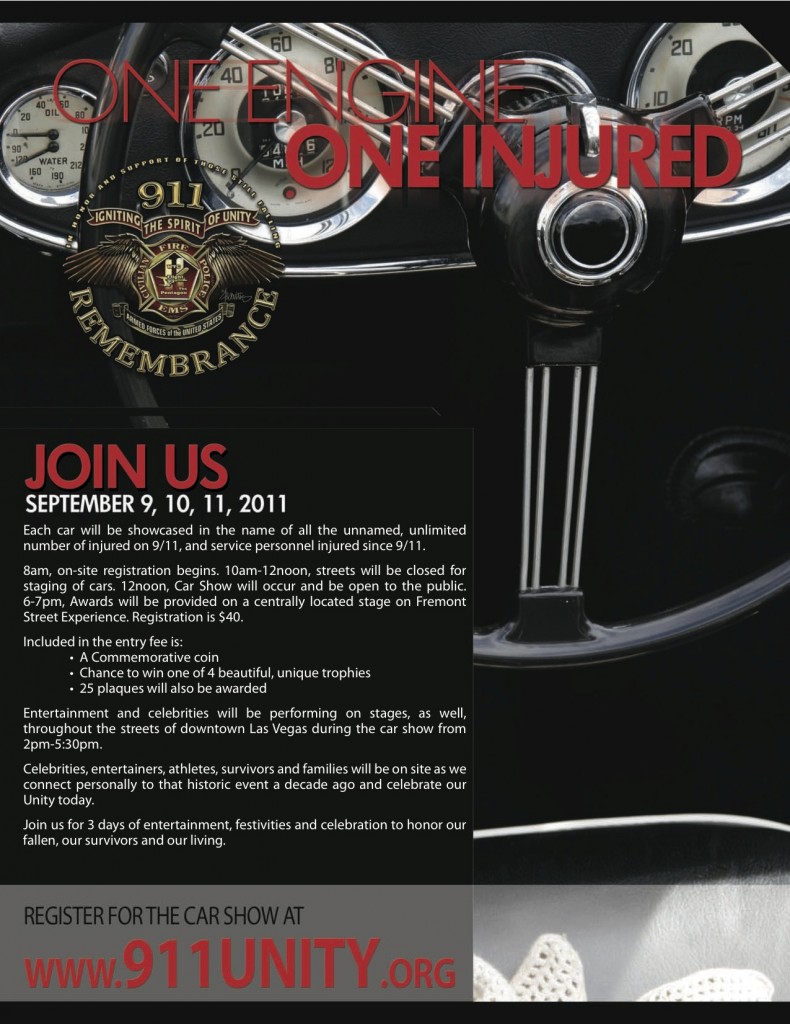 Included in the entry fee are the following:
A Commemorative coin
Chance to win one of 4 beautiful, unique trophies
25 plaques will also be awarded
Entertainment and celebrities will be performing on stages, as well as throughout the streets of downtown Las Vegas during the car show from 2pm-5:30pm.
Celebrities, entertainers, athletes, survivors and families will be on site as we connect personally to that historic event a decade ago and celebrate our Unity today.
Webpage: 911remembrancelasvegas.org
Follow 9/11 A Decade of Remembrance:  facebook.com/911remembrancelasvegas