Mad Bomberz '53 Belair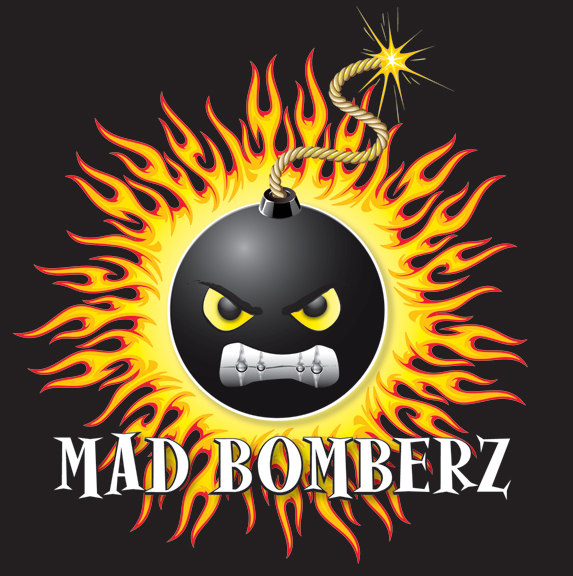 This week we have another awesome '53 Chevy from the Mad Bomberz. We love the flaked roof, supremes & pinstriping! Great ride Jimmy!
Bio: My name is Jimmy. I am Co-President of the Mad Bomberz Car Club along with my brother P.J. My car is a 1953 Chevy Belair 2 door Hard top. It has a two tone paint job..satin white with blue pearl on the bottom and a blue metal flake roof, with pinstriping in various places. It has a front and back air bag suspension,side exhaust cut outs,and is rolling on 15 inch supremes, with narrow whitewall tires for that "old school" look. It also has a removable custom bike rack on the back, built by my "pops" / club member Paul….so I can take my daughter, Jennifers , custom bike along with us to the car shows. My family (Annette,Chris,Jennifer), and I, really enjoy going to car shows, hanging out with the club and friends,checking out the rides, and meeting new people. So if you're ever at a car show..and you see the Mad Bomberz CC banner up…come by and kick it with us for a while.
Facebook: Mad Bomberz Car Club