Mad Max & the Wild Ones
This young band has been sweeping the rockabilly nation.  Not only because this band has talent, but at such a young age they captured the sound and style of a generation they never lived in.  They have created a good feeling, old school sense of being that has captured the ears of many fans young and old!  We hope they bring new youth to the rockabilly culture and we look forward to hearing more from Mad Max & the Wild Ones as they travel the long successful road ahead of them!
Mad Max & the Wild Ones is a rockin' family band from Springville, Utah. It all started when Wyatt asked for a guitar for his eighth birthday. Not too long after that Cole, at age 4, asked Santa for a drum set so he could play along with his brother. After a couple of years of lessons, the two were getting really good at figuring out songs together when they got Duke, at age 4, to start singing along. Duke also started guitar lessons and taught himself how to play harmonica. It wasn't long before the three of them had quite a few songs going down in the basement that they would play for anyone that happened to come over to the house! Max (Dad) started feeling a little left out, so Mom bought him an upright bass and Wyatt taught him how to play it. They started having so much fun playing music in the basement that that is how they were spending much of their time! A dear friend, car builder and customizer Bo Huff, of Bo Huff Customs, came over to the house and heard them play. He invited them to play at his yearly car show in Dragerton, Utah in 2006 and the rest is history! Since then they have performed all across the country and overseas!
The Greatest Band in the World!
(Under 400 lbs)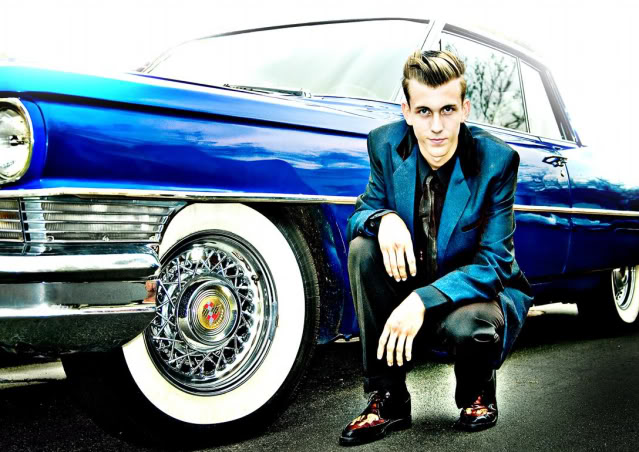 Travis pickin': Wyatt Maxwell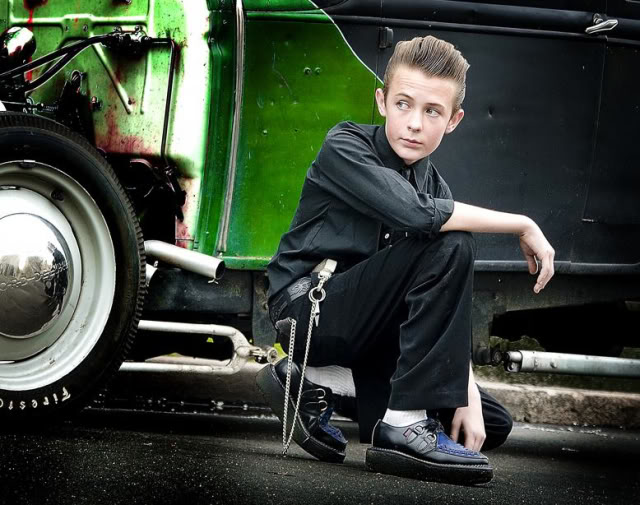 On the Skins: Mr.Cole Maxwell (The Show Stealer)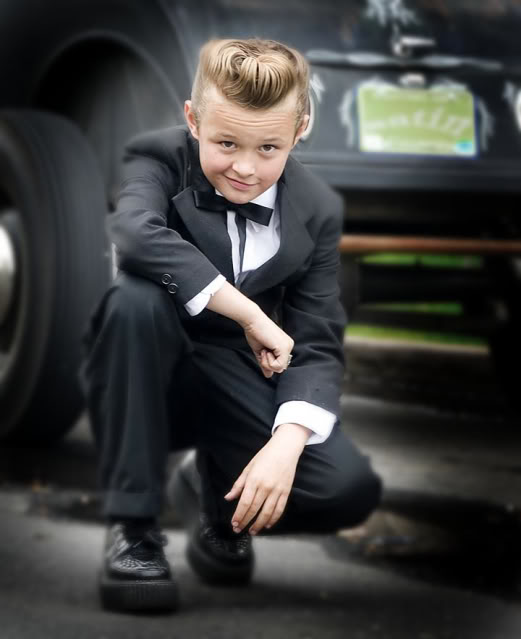 Lead Vocals, Rythm Guitar, Harmonica and driver of the Winnebago Duke Maxwell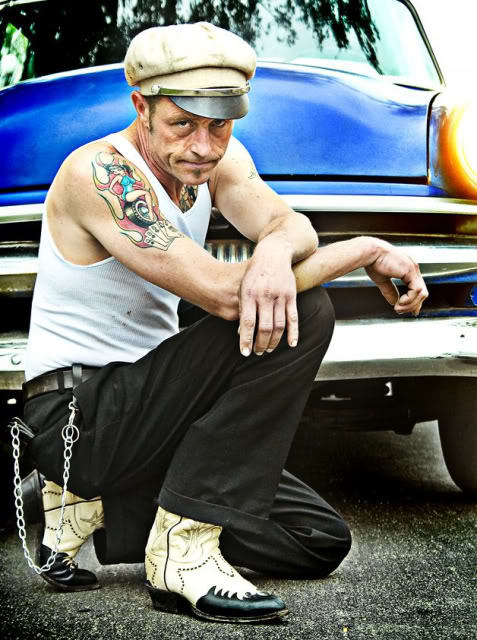 Upright Slap Bass: Mad Max