10th Annual Ventura Nationals Hotrod & Motorcycle Show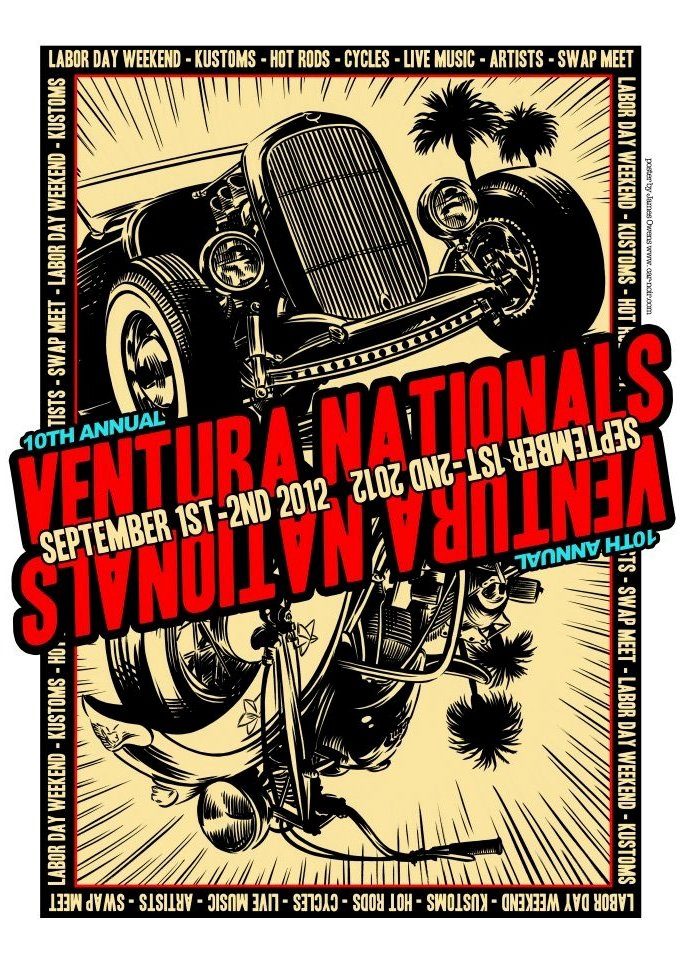 LABOR DAY WEEKEND
SEPTEMBER 1st & 2nd, 2012
The most affordable car insurance?
WHERE: Ventura County Fairgrounds, 10 West Harbor Blvd., Ventura, CA 93001 (Go to venturacountyfair.org for directions)
WHEN: September 1st and 2nd, 2012
GATES: Car/Motorcycle participants 7AM. General Admission 9AM
ADMISSION: $15 Active military with valid ID $10 Children 12 and under with paid adult are FREE with two can foods donated to Food Share
CAR REGISTRATION: pre-registered vehicles price is $35 for both days – at the Gate $45 for both days
Silent Auction to benefit Alzheimer Research supported by http://americanautotransport.co/.
Judging takes place on Saturday, Trophy presentation is on Sunday. Must be present to receive the award. The show goes on Rain or Shine
THE LINE-UP
Friday, August 31, 2012
Ventura Fast Frame
3954 E. Main St. Ventura, CA 93003
Art Show of Ventura Nationals
(10 years of art)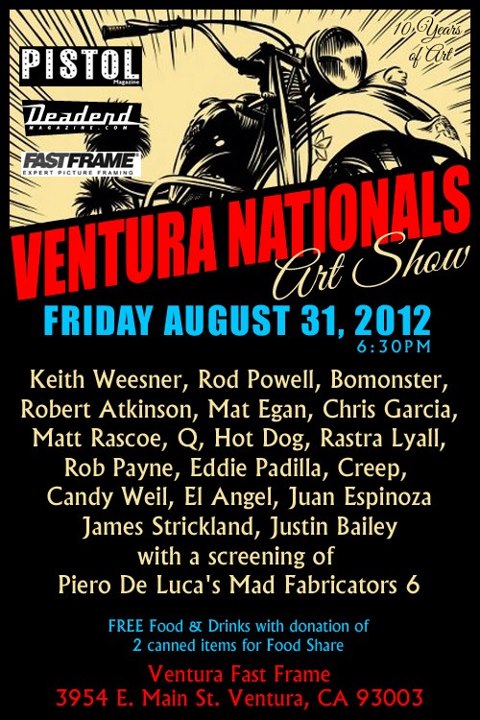 Saturday September 1, 2012
at Ventura Fairgrounds – Gates open at 9:00am
10:45: Moonlight Trio
11:45: Car Club Picks -Awards
12:15: Legendary Ray Campi
1:15: Pin up Contest
(register at the Architexture Salon
Booth between 9am &1pm next to the
grand stands)
2:15: High School Caesar
Special Guest: Mr. Telecaster, Albert Lee
End of show at 4:00pm
Official Ventura Nationals After Party
The Ventura Bowling Center
1888 E. Thompson Blvd. Ventura, 93001
Doors open at 8:30pm
9:15: The MuerTones
10:15: High School Caesar
11:30: Cold Blue Rebels
Sunday September 2, 2012
The Ventura Fairgrounds – Gates open at 9:30am
10:45: The MuerTones
12:00: The Americans
1:00: Car Show Awards
1:30: Sugar Daddys
End of show at 3:00pm
Reliability Run around Lake Casitas to Noble Fabrication
starts at 3:00pm at Fairgrounds to
37 W. McFarlane St. Ventura, CA 93001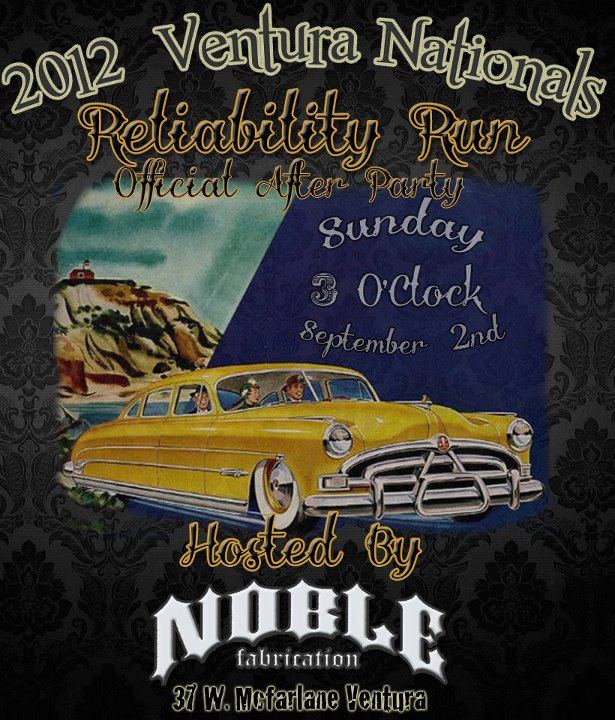 Temporary European car insurance policies normally cap at third party cover, but check with your insurer if you think you need mrore.
By the way here is a guide on finding the best pocket knife.
10th Annual Special Guest Grammy Award Winner and Rock and Roll Hall of Fame Recipient,
MARKY RAMONE!
Meet and Greet with Marky Ramone at the Reverend Martini Booth.
He'll be signing Autographs, judging cars and pin ups all weekend long!
Click here to compare auto insurance services.