Matt Williams '61 GMC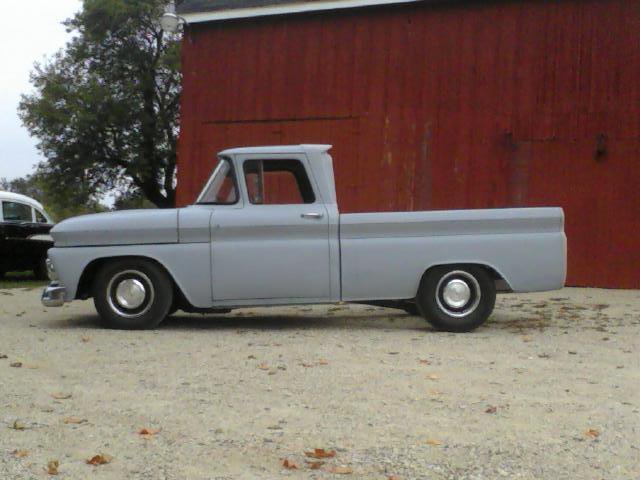 This week we have Matt Williams 1961 GMC truck as our feature ride. One of my favorite years, the truck has a great stance and looks like a fun driver.
Story on the truck: Left on a Friday night in August on a road trip from Oconomowoc, Wisconsin to Garden City, Kansas  that a Garmin said would take 14 hours one way which was actually 21 hours one way. The guy I bought the truck from was nice enough to bolt the cab to the frame and threw some bolts in the rear end so that it was a rolling chassis.  We set the windshield on the seat though at some point it slid to the floor and road the rest of the way home there (without breaking or cracking). The rest of the truck came home in bushel baskets and boxes. Got home on Sunday afternoon, by Monday afternoon had the body assembled and the truck in a rolling form and within a month had it motor, tranny, and brake lines plumbed and had her on the road. I am the third owner and do have a copy of the original title of the truck.  It was just a 1961 GMC 100 305 V6 4speed now it is a 350 Chevy with a 700r4 auto with 5 inch suspension drop and front suspension upgraded to 85 Chevy front brakes and engine cradle.