The Hydramatics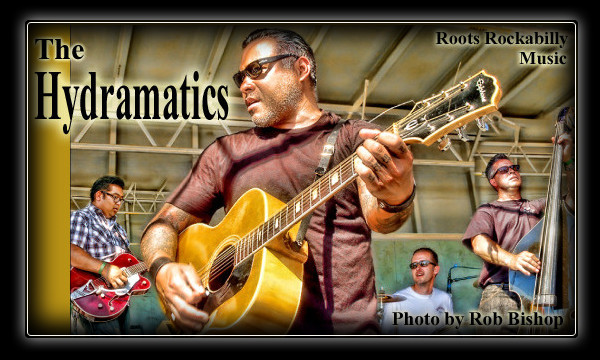 The Hydramatics

Dave Bourbon – Vocals, Rhythm Guitar          Brandon Tokanaga – Lead Guitar
Jason Marsh – Drums          Mark Garza – Upright Bass
The Hydramatics are a Roots Rockabilly band hailing from central California. They keep to the roots of Rock n Roll & Rockabilly with a very traditional sound but could also rev it up for the younger crowds. The Hydramatics are exactly the kind of band you'd want to see at your local Drive-In Burger joint or Kustom Car Show.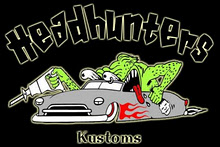 The quartet caters to the Hot Rod & Kustom car culture crowd since some of the members are from HEADHUNTERS Kustom car club.
The Hydramatics have played numerous shows; from small back yard BBQ's to big time Venues. They have had the privilege to play at National recognized car shows such as the Rat Fink Reunion, the Anti-Blessing, Primer Nationals, even the old Cruisin' Nationals show in Paso Robles and at the new one in Santa Maria. The Hydramatics have shared the stage with some big names including James Intveld, Wanda Jackson, Blazing Haley, The Blasters, Royal Crown Revue and many more.
At a Hydramatics show you'll hear a variety of songs including many of originals but they always like to keep it traditional covering artists such as Elvis, Johnny Cash, Roy Orbison, Johnny Burnette Trio, Charlie Feathers, Carl Perkins and the list goes on. Check http://www.workbootsnerd.com for more info.
You can download their music for free from their website.: thehydramatics.net
Find them on facebook: facebook.com/pages/The-Hydramatics

The Hydramatics Branded
Stylish Kustoms
Also check out Mark's other site stylishkustoms.blogspot.com He has a great collection of old and new photos of Traditional Kustoms and Hot Rods.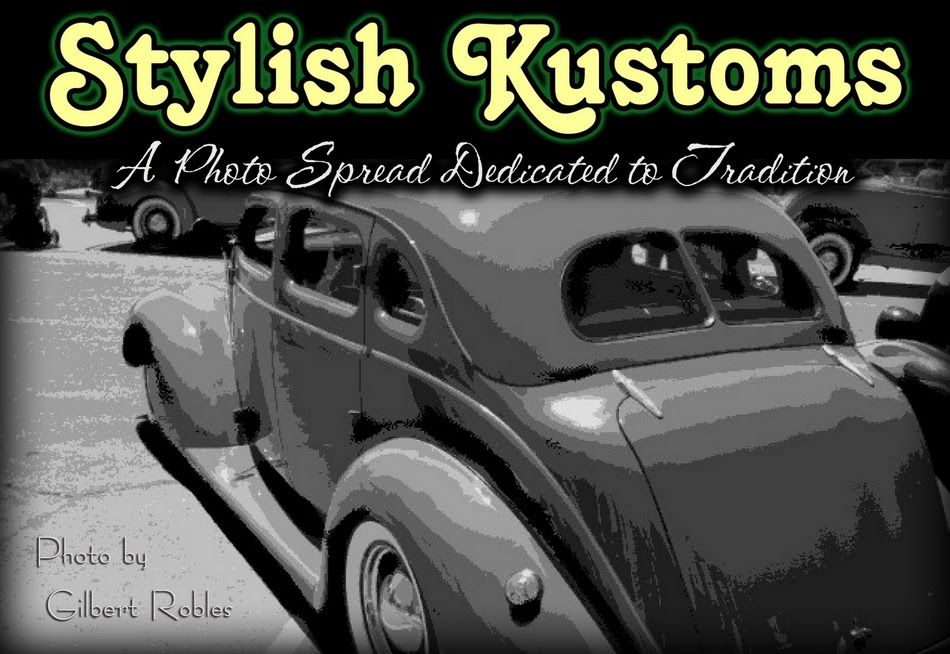 Mark Garza: I collect photos, old and new, of Traditional Kustoms and Hot Rods. I have been involved with Hot Rodding since I was just a young kid. It was first through my Uncle's stories of his old times and also his little page magazines that I now collect. At age 12 I found my first car, it was a 55 Plymouth which I still have today. At age 16 I got into the Lowrds car club of Fresno, CA. That's when my love for Kustoms really began. Today along with my Dad and Brother we build Kustoms mostly for hobby but also for sale. My Dad, Arnold Garza is an awesome metal man and has done some great Kustoms over the years. We are all members of Headhunters Kustom Kars. This blog specializes in Kustoms & some Hot Rods for viewing but also is an avenue for buying, selling and trading of old, rare and unique Kustoms & Hot Rod cars & parts. Email me and attach your photos or email a request for an address if you want to send any old photos.