NorCal KnockOut July 7th, 2012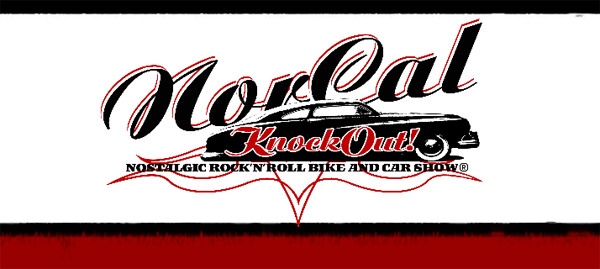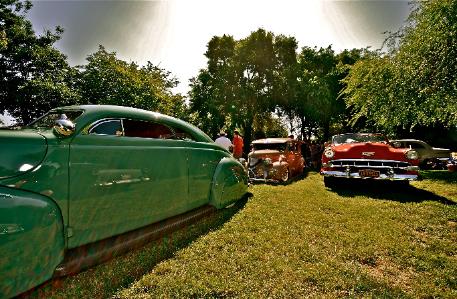 NorCal KnockOut 2012
Pre-Registration is NOT required.
Pre-70 American made hot rods, kustoms, bombs,
gassers and nostalgic top fuel dragsters.
40's – 60's styled Choppers, Bobbers, & Cafe Racers.
Vintage trailers & Speed Boats.
Any other vehicles by invite only.
Car Show Hosted by Swanx CC
10 Trophy Classes including a special
'Stan Dishong Award' for Best Bike
Live rock'n'roll, surf, garage and rockabilly bands
+ DeeJay Tanoa Samoa Boy spinning wax all day!
Trophies :: Tattoo Artists :: Pinstripers :: Tiki Carvers :: Vendors :: Food :: Bbq :: Drinks ::
Merchandise
A day full of amazing cars, bikes, vendors,
BBQ, drinks and live bands all day!
It all takes place on the classic Solano County Fairgrounds est. 1949
The Starlite Patio is a 14400 sq ft covered patio that will host a huge variety of vendors, food
and drinks.
6 tree shaded lawns makes for a great spot to park your sled or hot rod & a huge main
concourse for display of cars, motorcycles, vintage trailers and speed boats.
Easy access from the 37 and 80 freeway, 30 minutes north of San Francisco & multiple
hotels nearby.
Solano County Fairgrounds, Vallejo, Ca
July 7th, 2012 – 10am – 5pm
General Admission $10.00(13 years & under are FREE) & the FAIRGROUNDS will charge
for parking $5 – 7.00
Show Vehicle Registration gates open at 9am & close at 1:00pm, $25.00 (includes one
passenger that must be in the car).
NCKO Round 3 – July 7th 2012
General Admission: $10
Kids 13 and under are FREE!
The Solano County Fairgrounds MAY & probably will charge
for parking. $5 – 7
Show Vehicle registration 9:00am – 1:00pm @ $25
All show vehicles will enter the fairgrounds thru the main
concourse gates, which are thru Gate 1.
General Admission gates 10:00am – 5pm
DJ Tanoa Samoa Boy 10:00am
Live Bands begin at TBA
Award Ceremony begins approx TBA
NorCal 'Nitro' KnockOut TBA
(schedule subject to & will most likely change)
More Info: norcalknockout.com