MOONEYES X-MAS PARTY 2011 from Garrettero's Perspective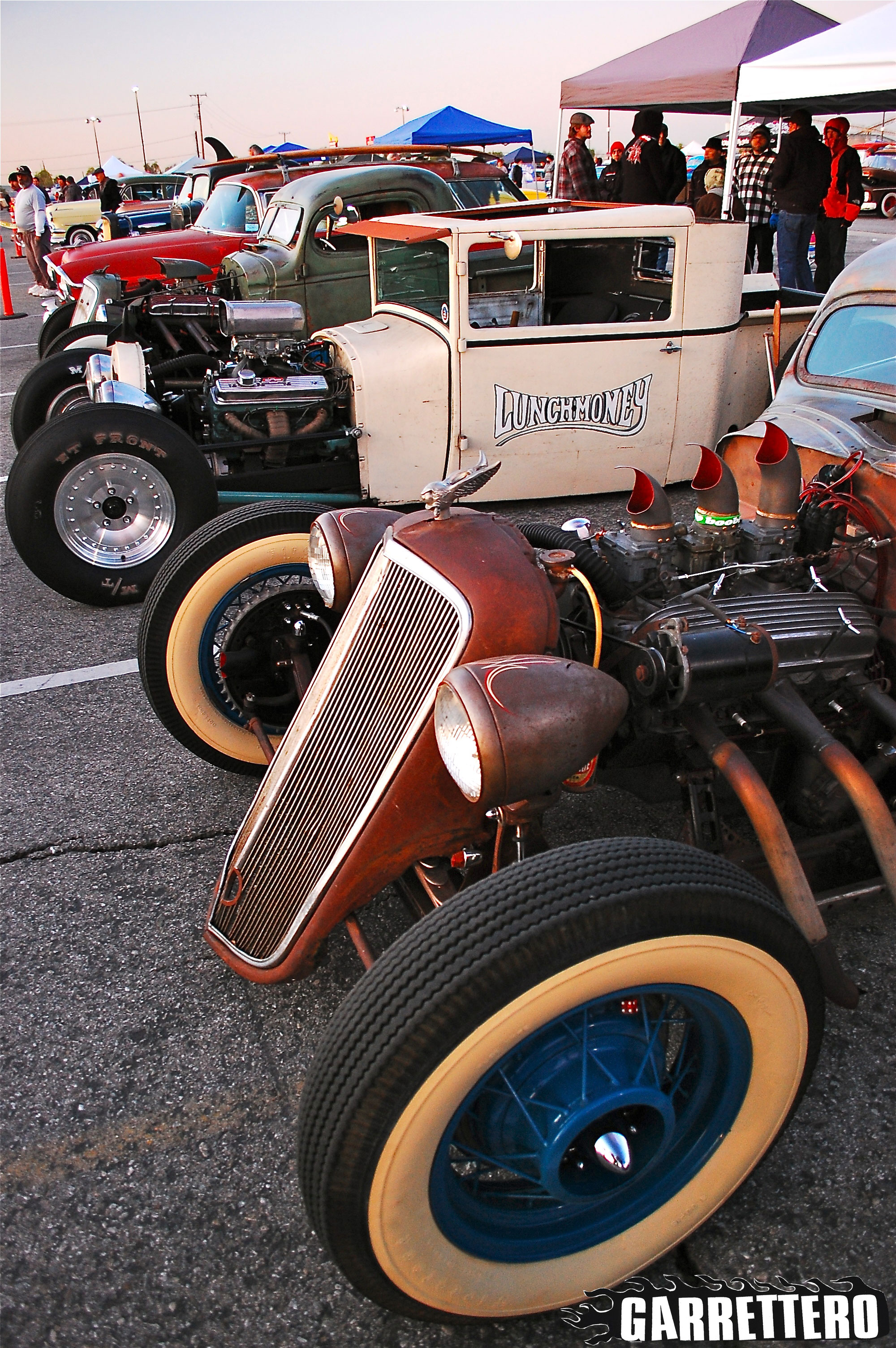 This year we didn't get to make it to the Mooneyes X-Mas Show, but we had the next best thing! Bill Garrett was kind enough to take a few photos for us and we think you will like his perspective on the show. Gorgeous Pinups and Cherry Hot Rods from Garrettero's point of view is pretty bad ass! Check out some of his photos from the show below.
You can find more of Bill's work here:
Garrettero Kustom Photography & Art: garrettero.blogspot.com
Facebook: facebook.com/profile.php?id=100000190106175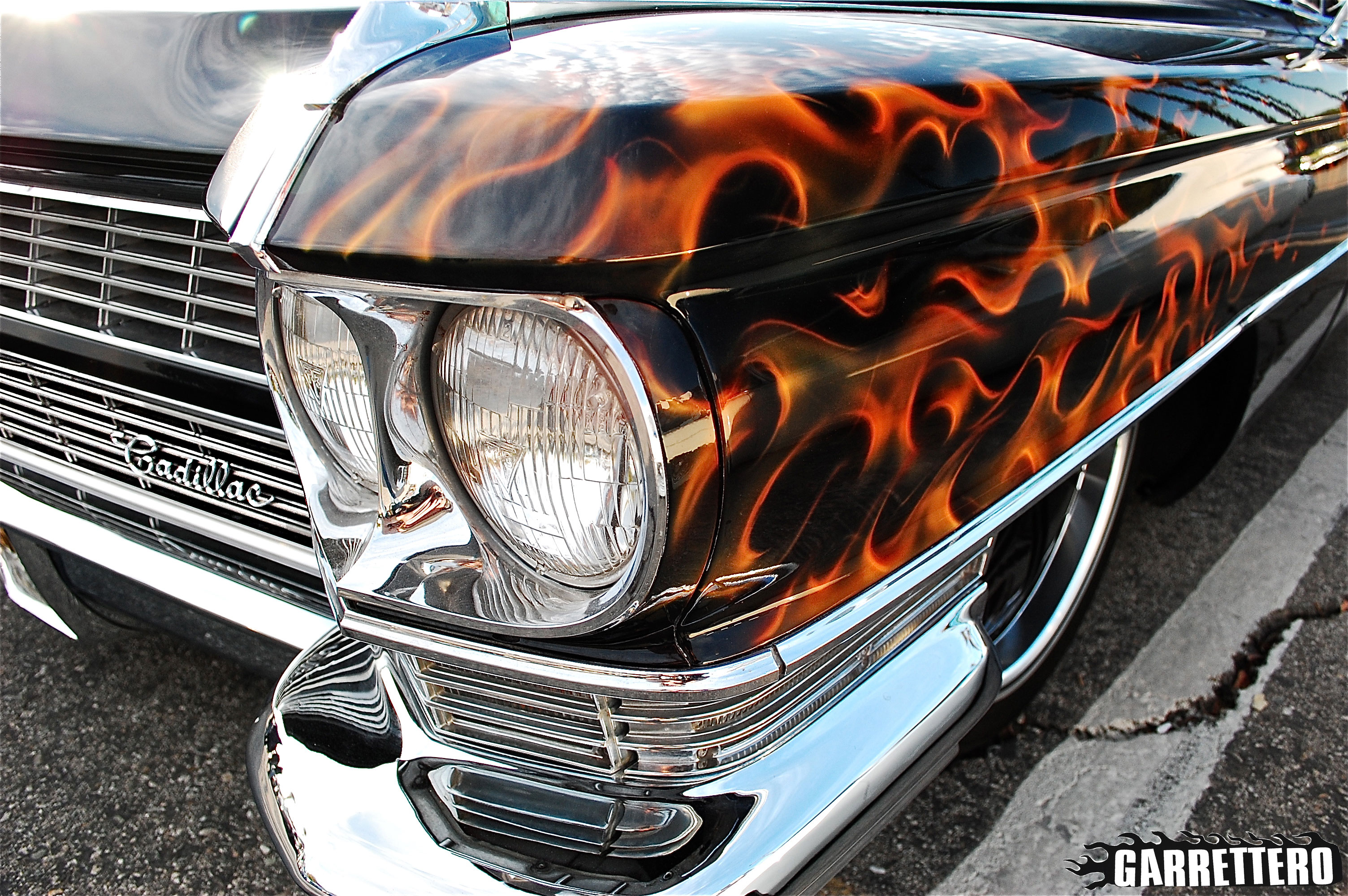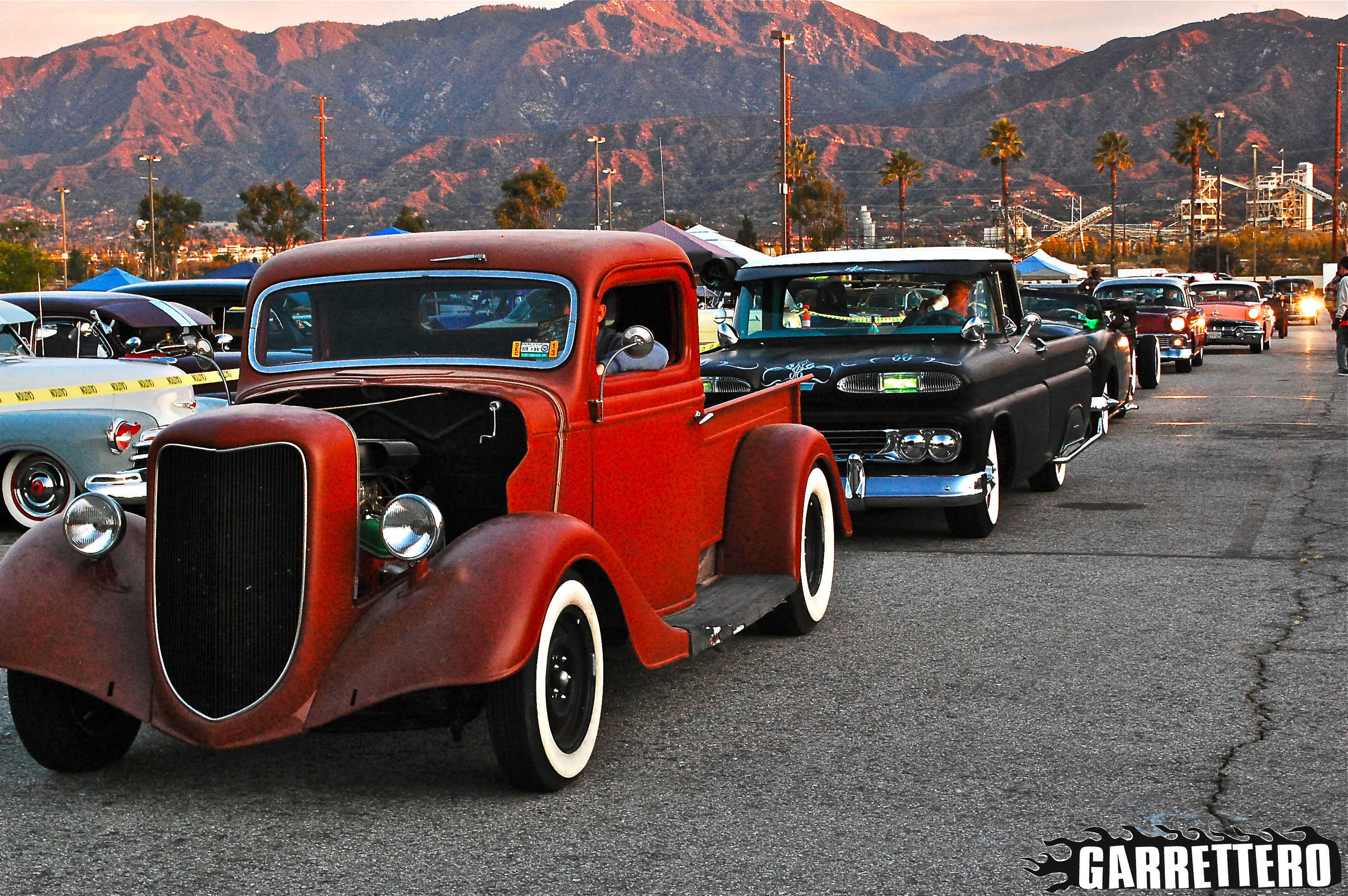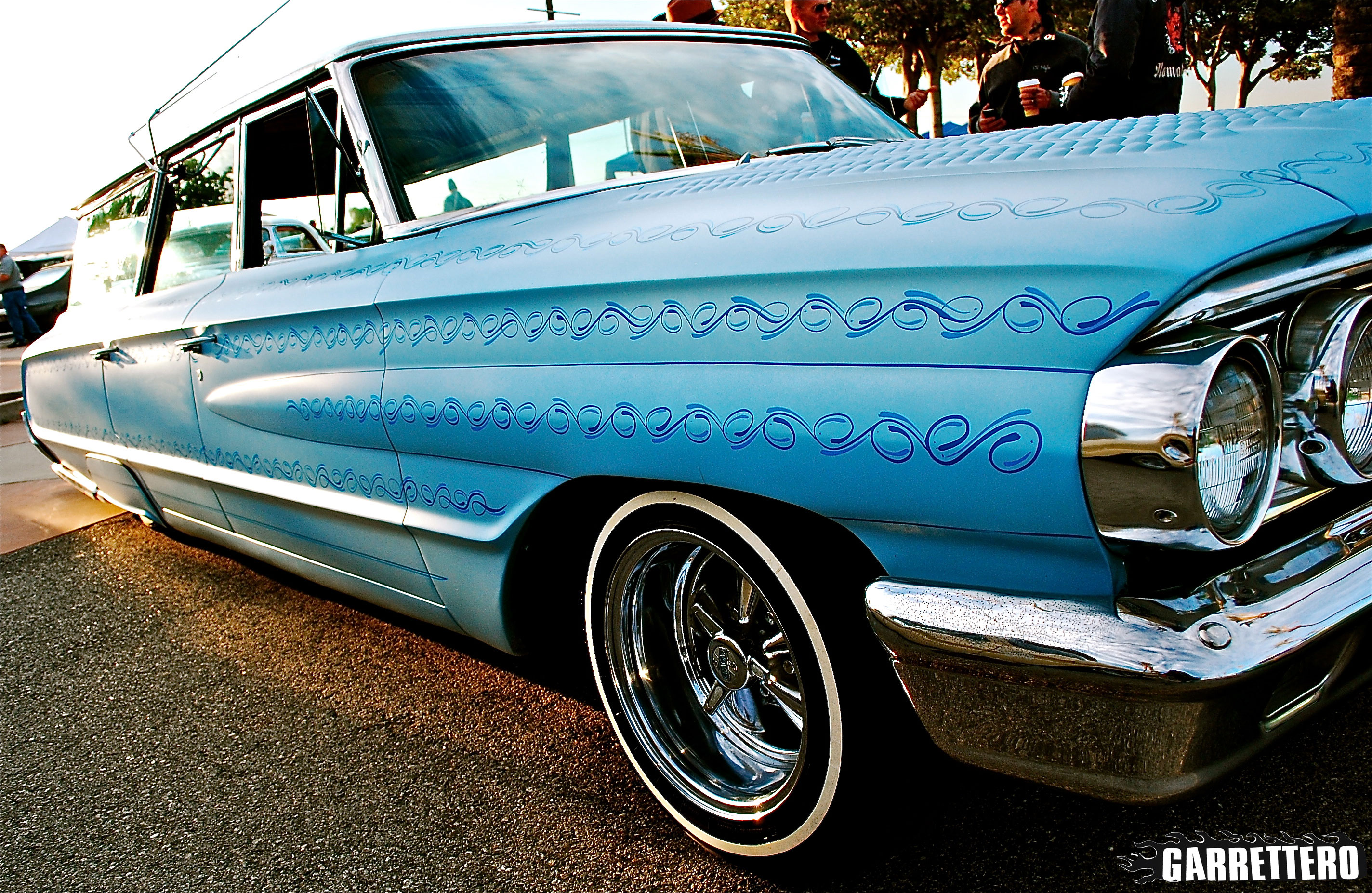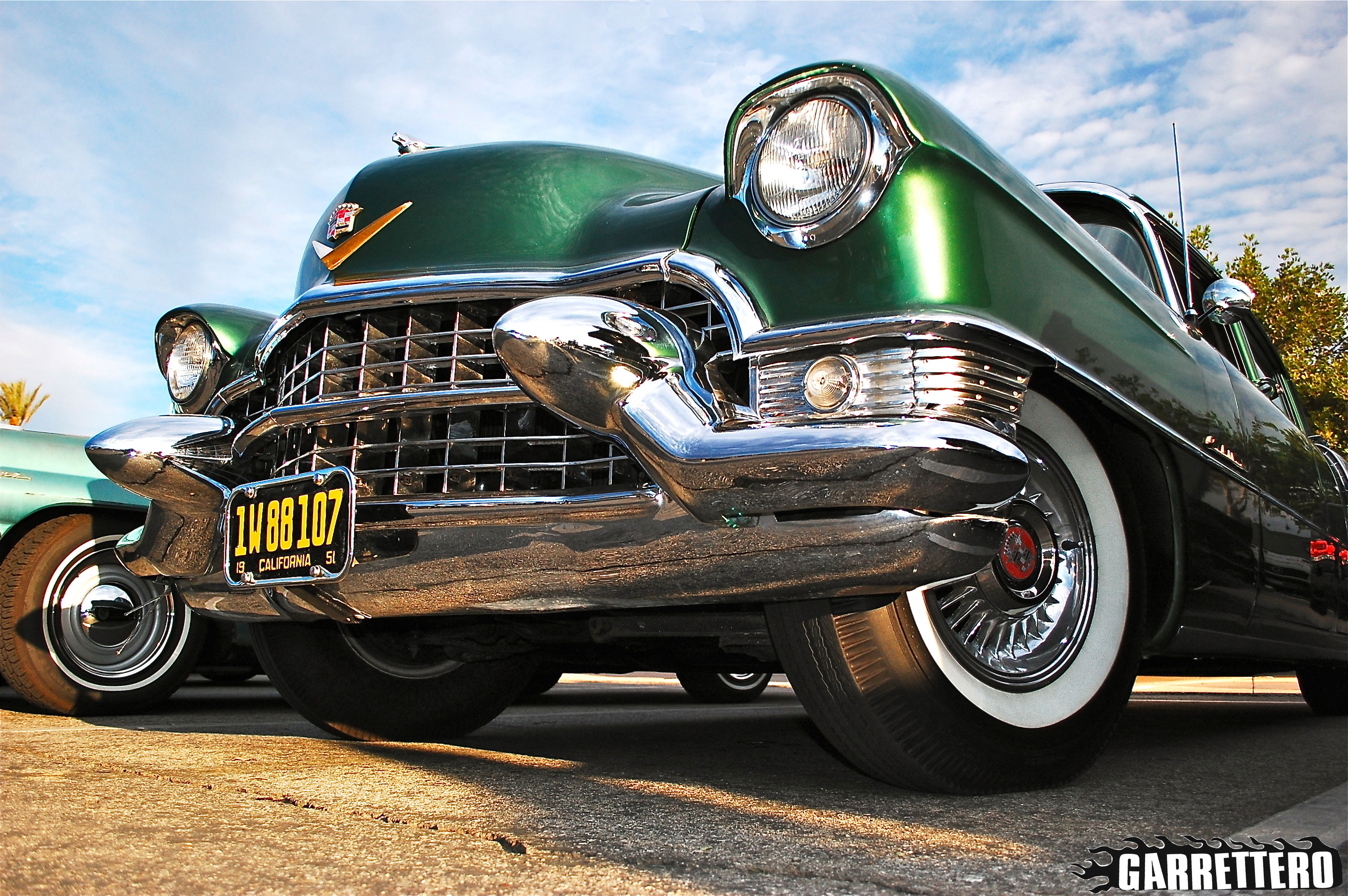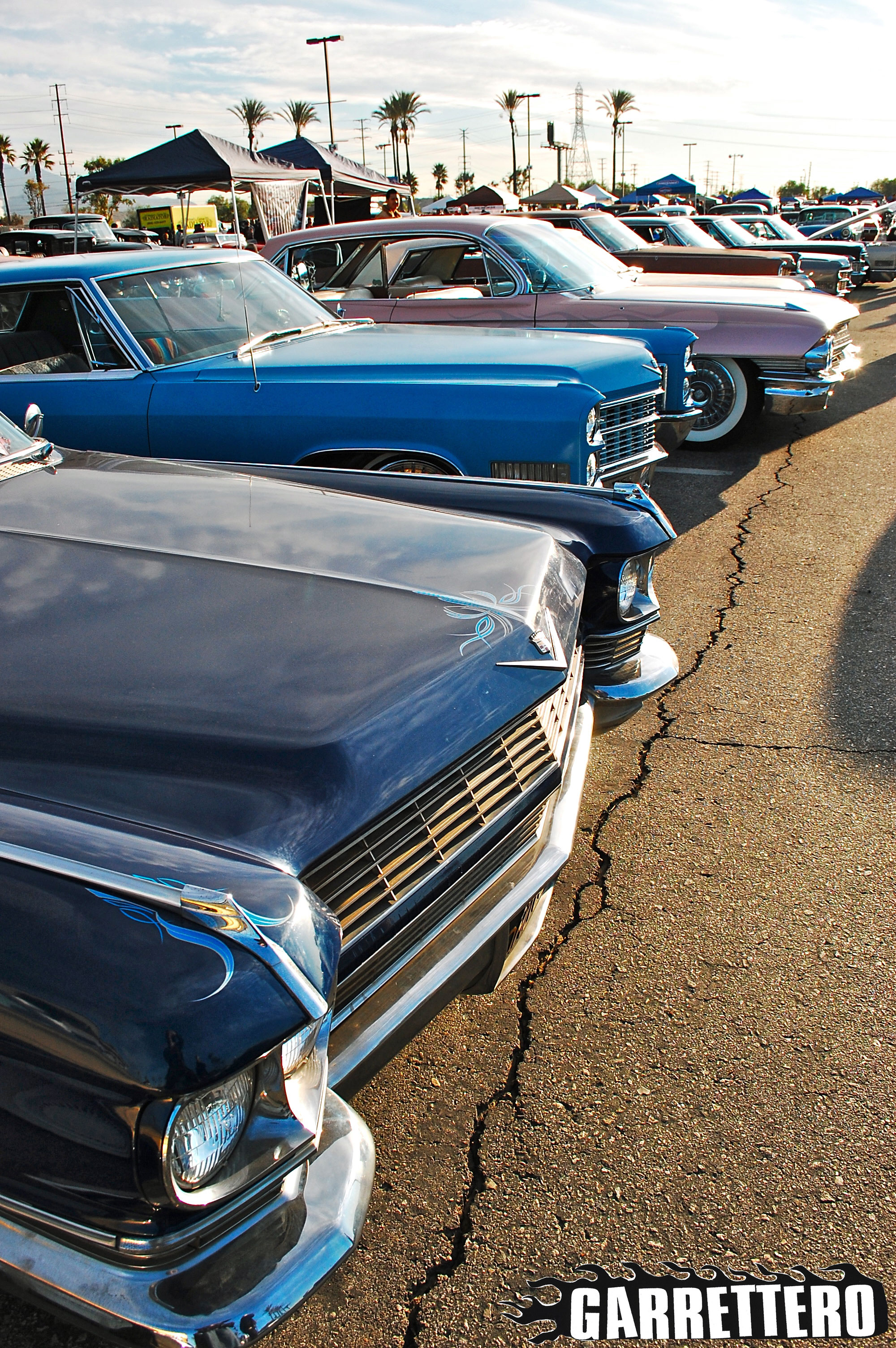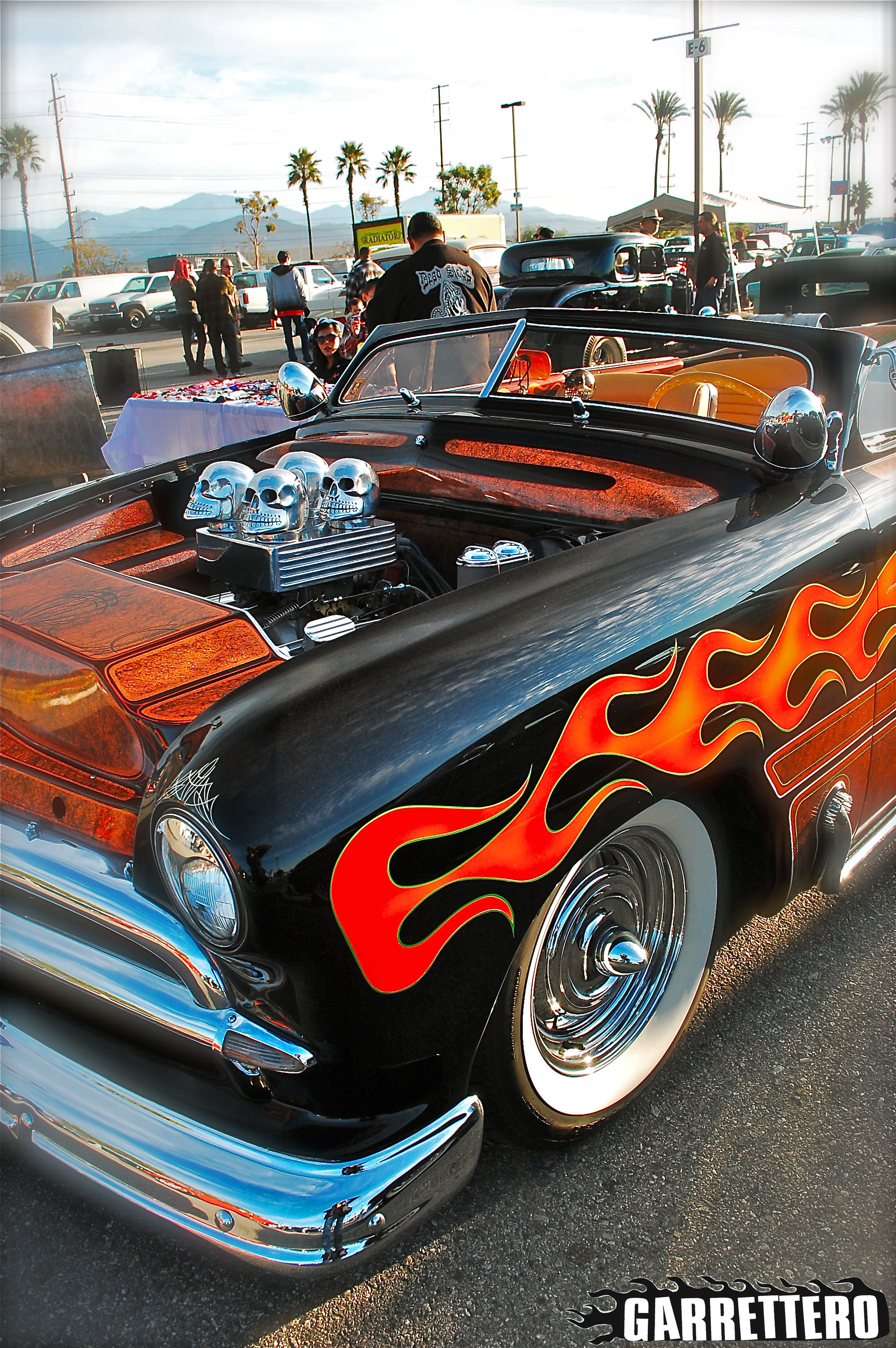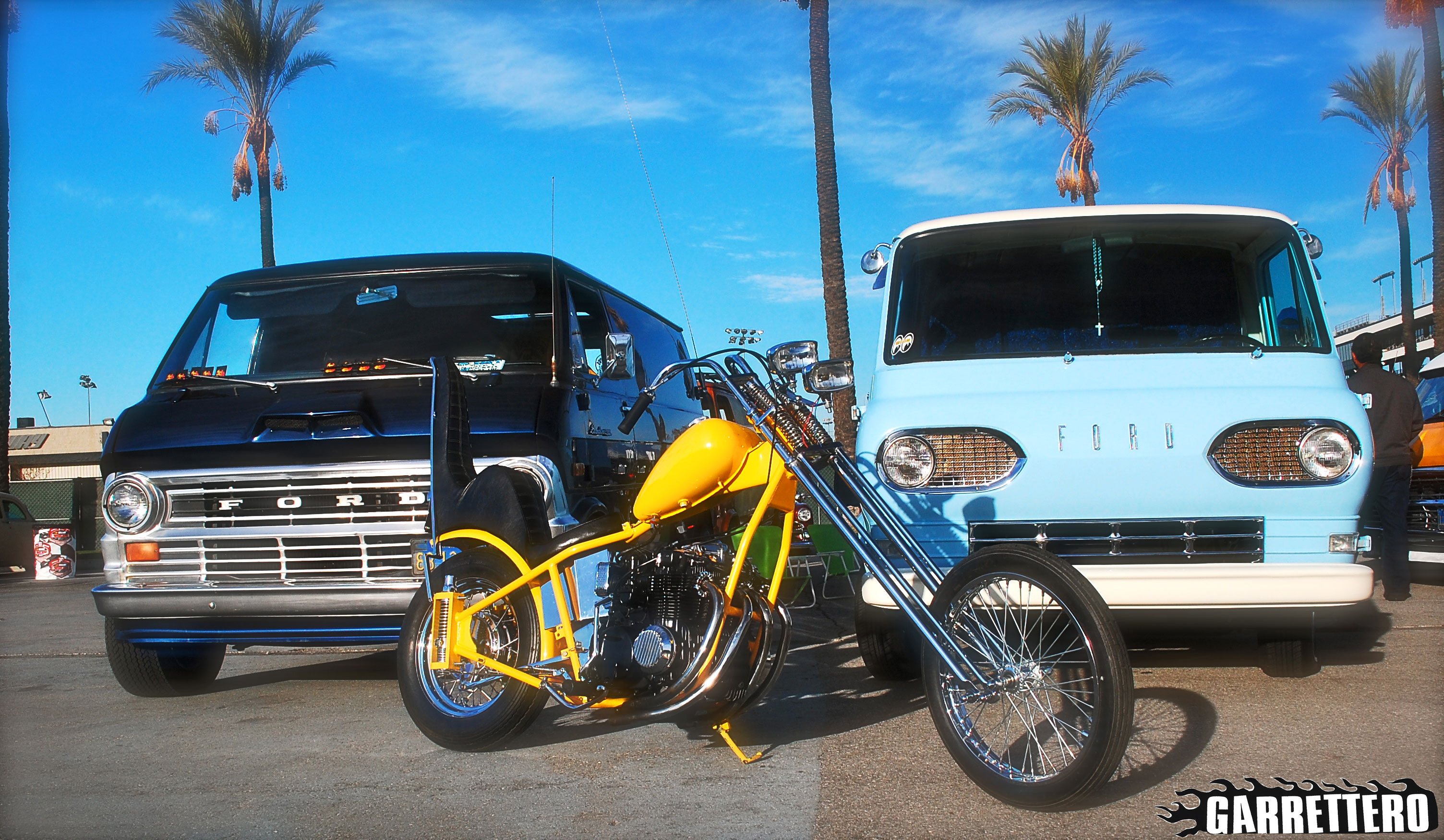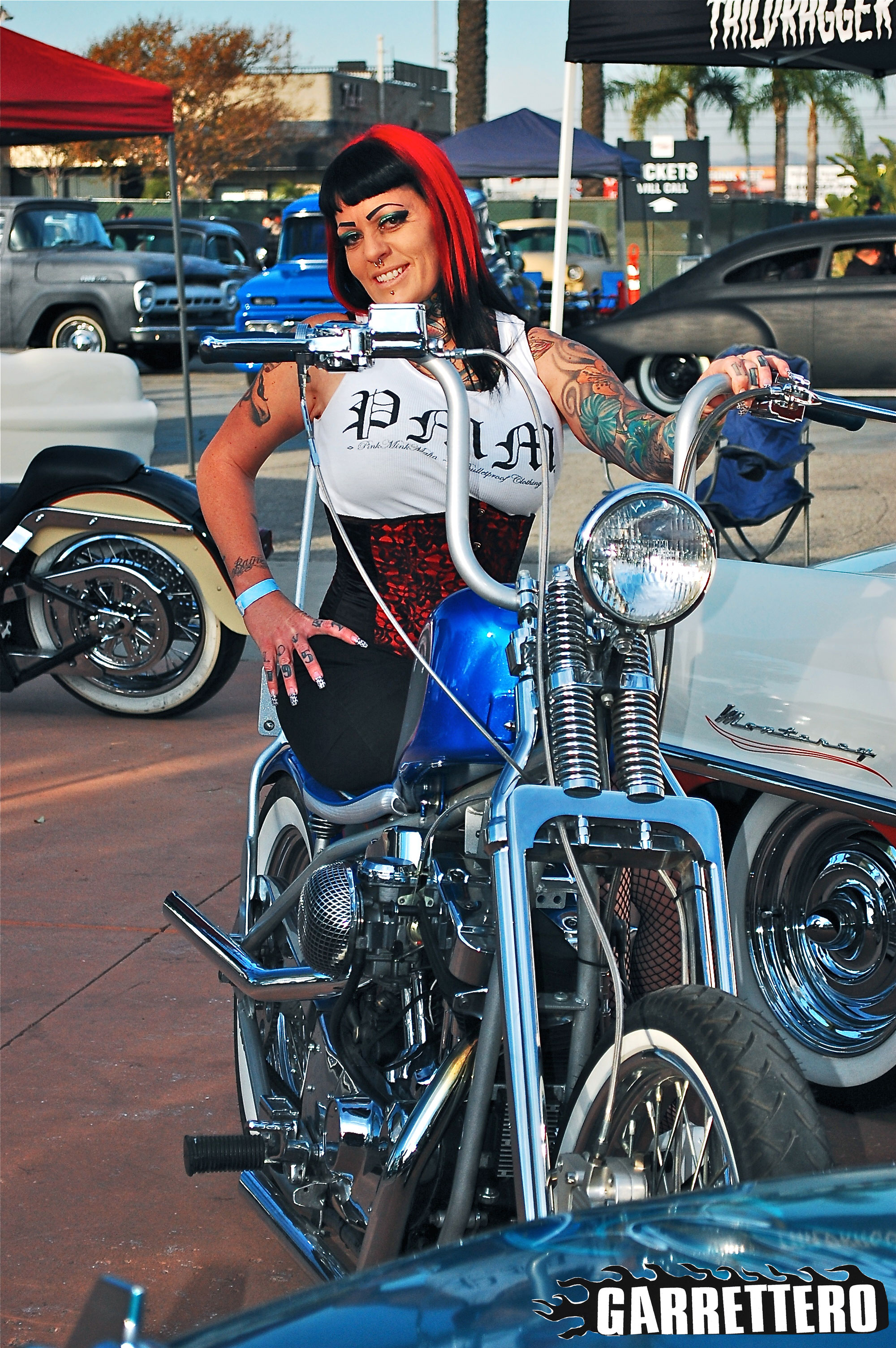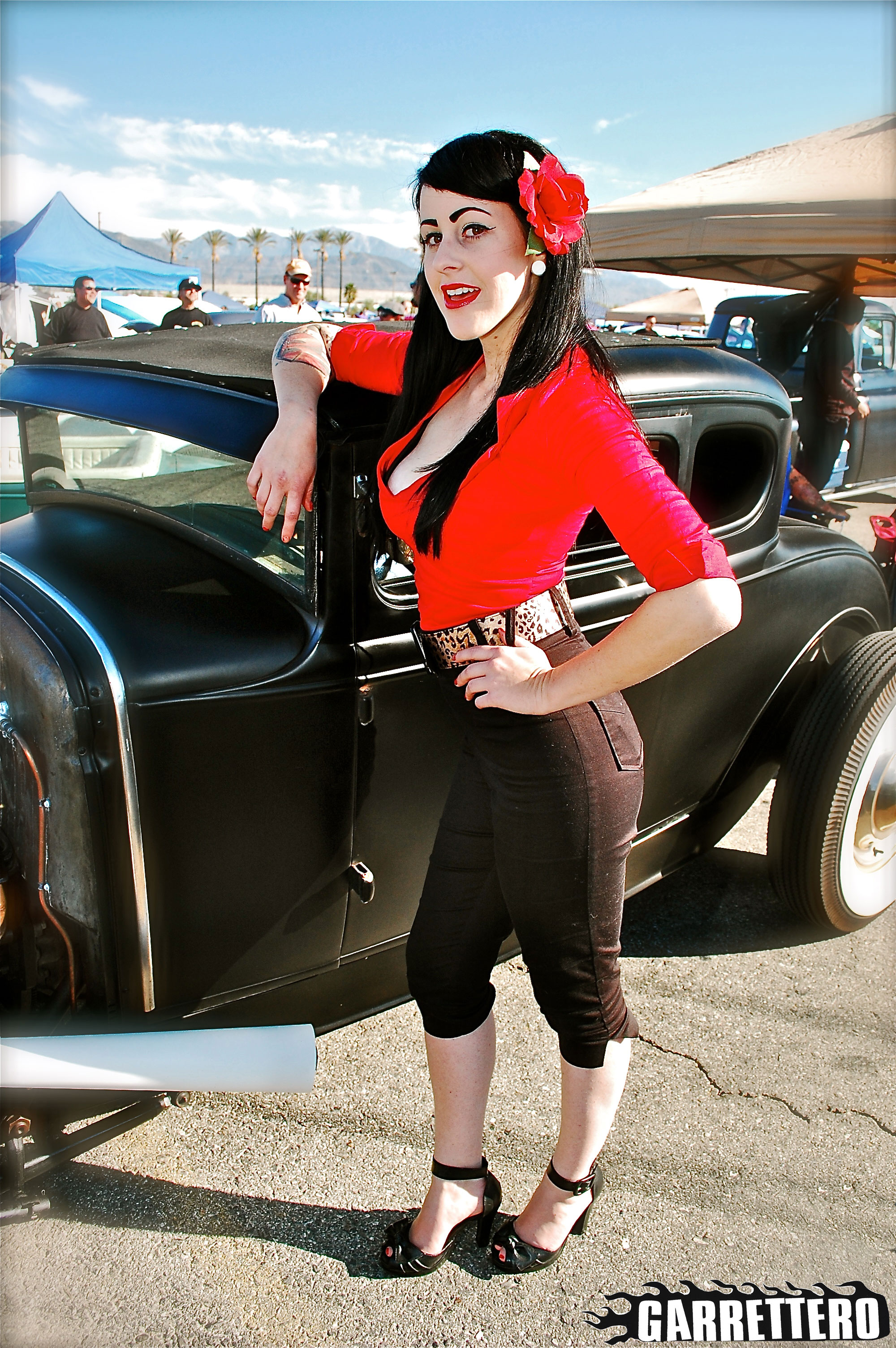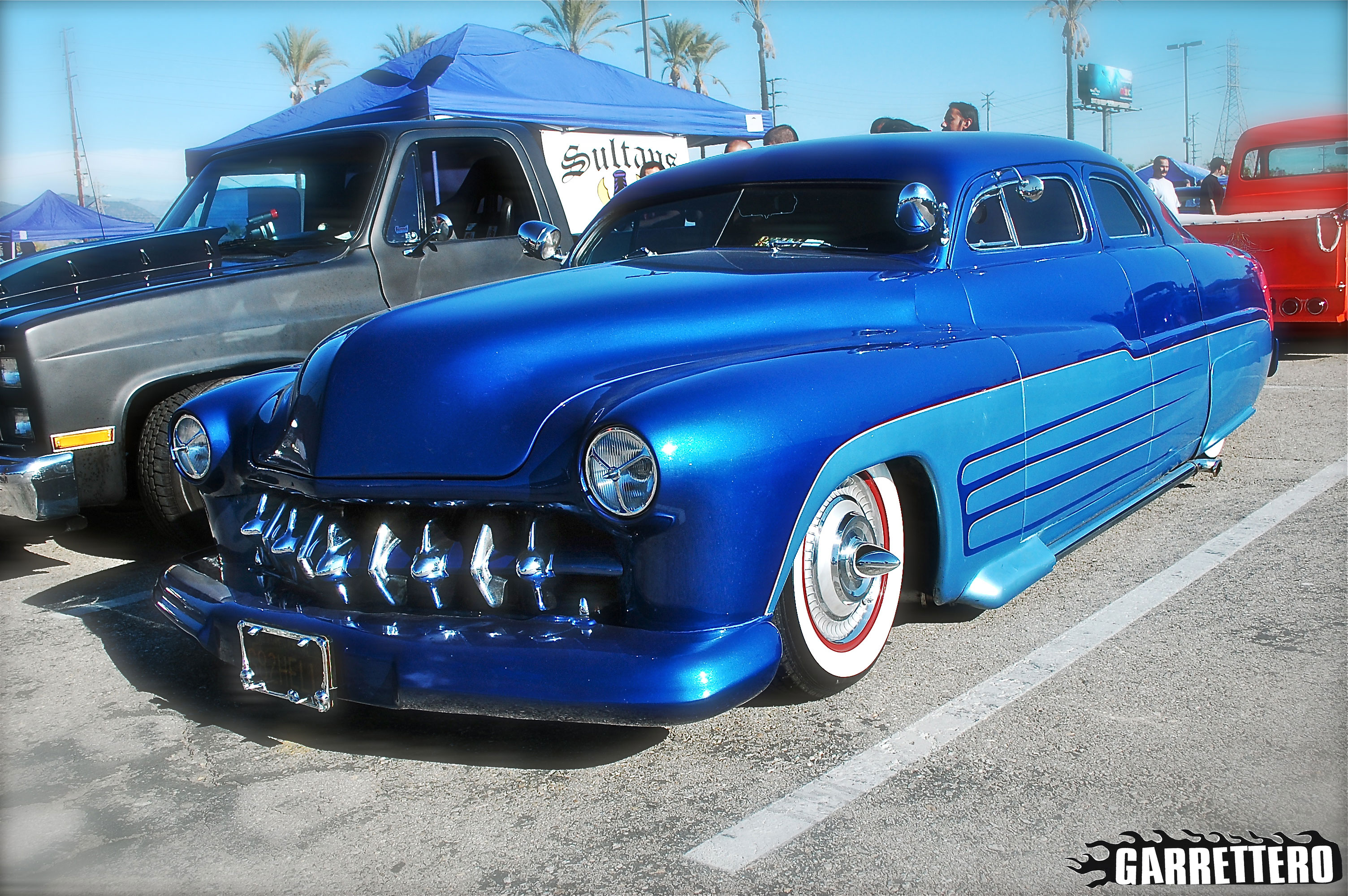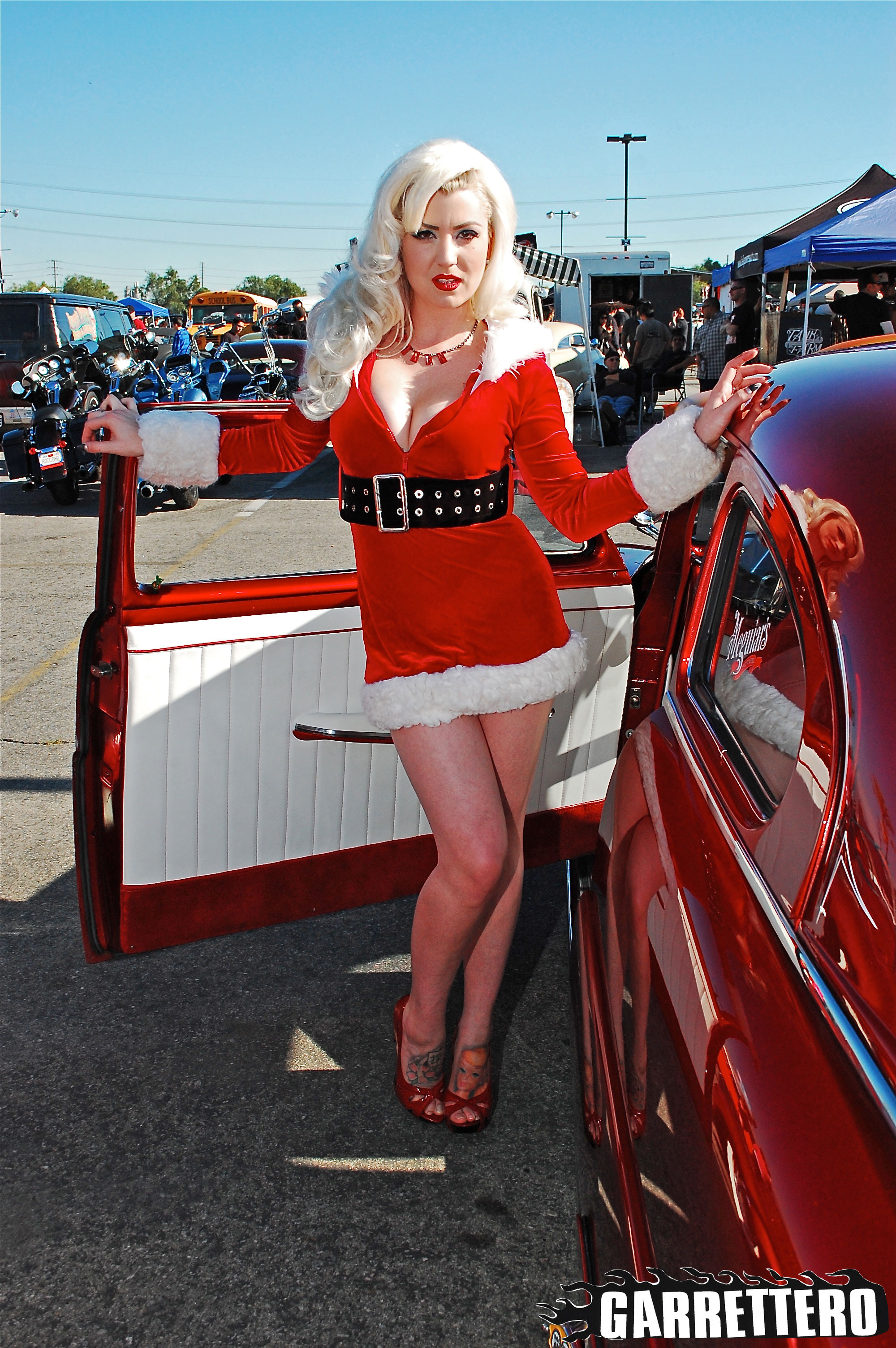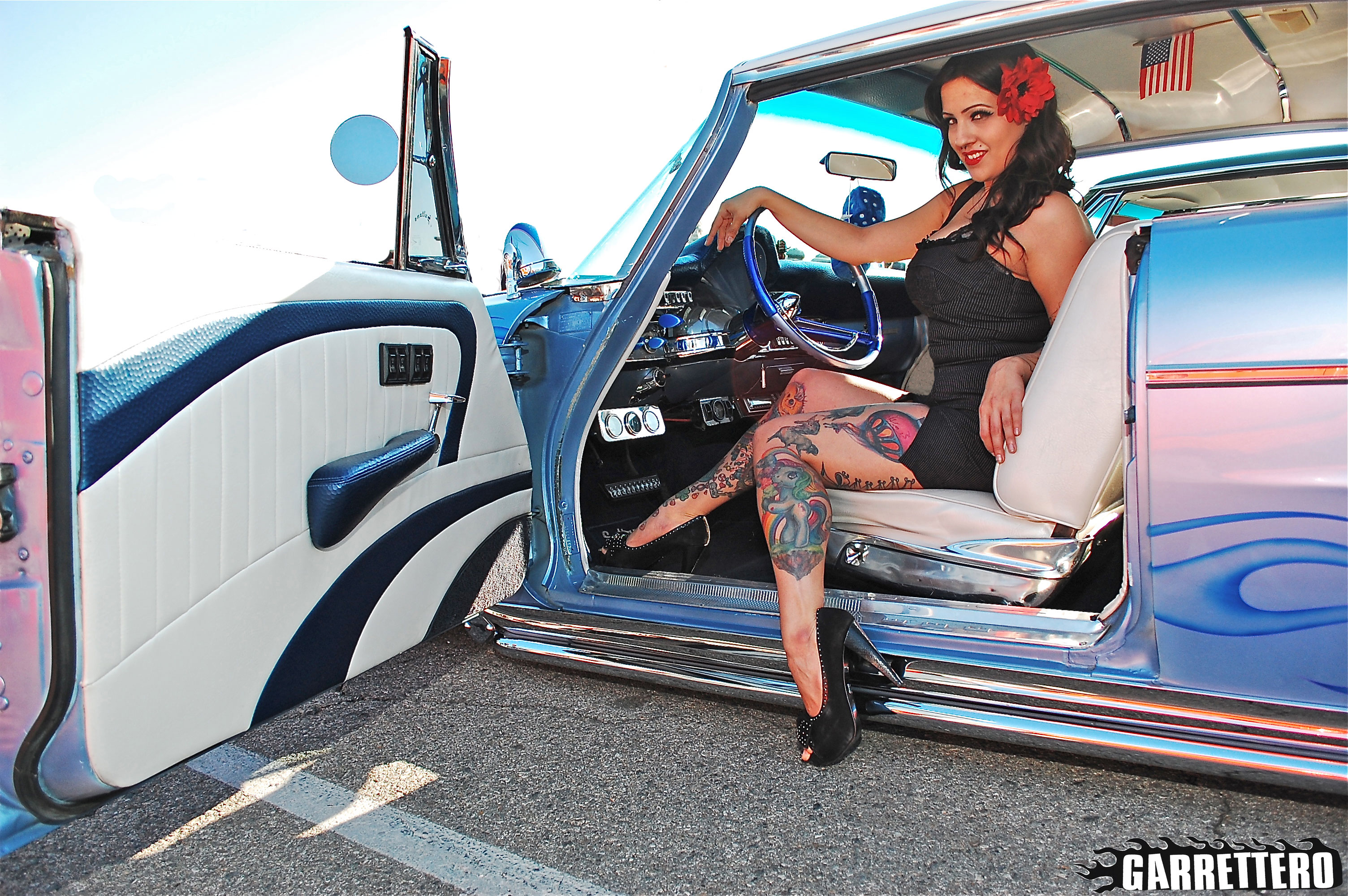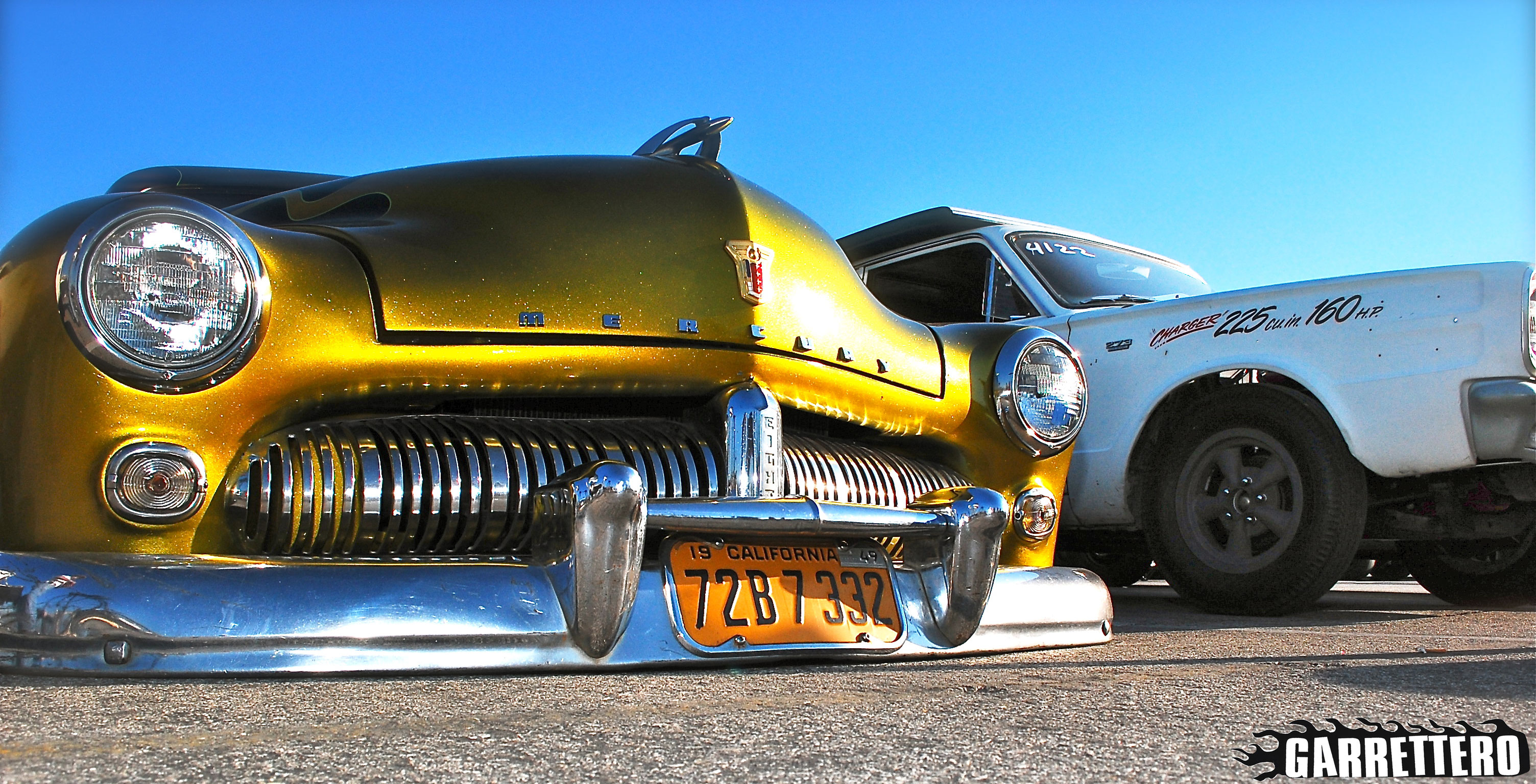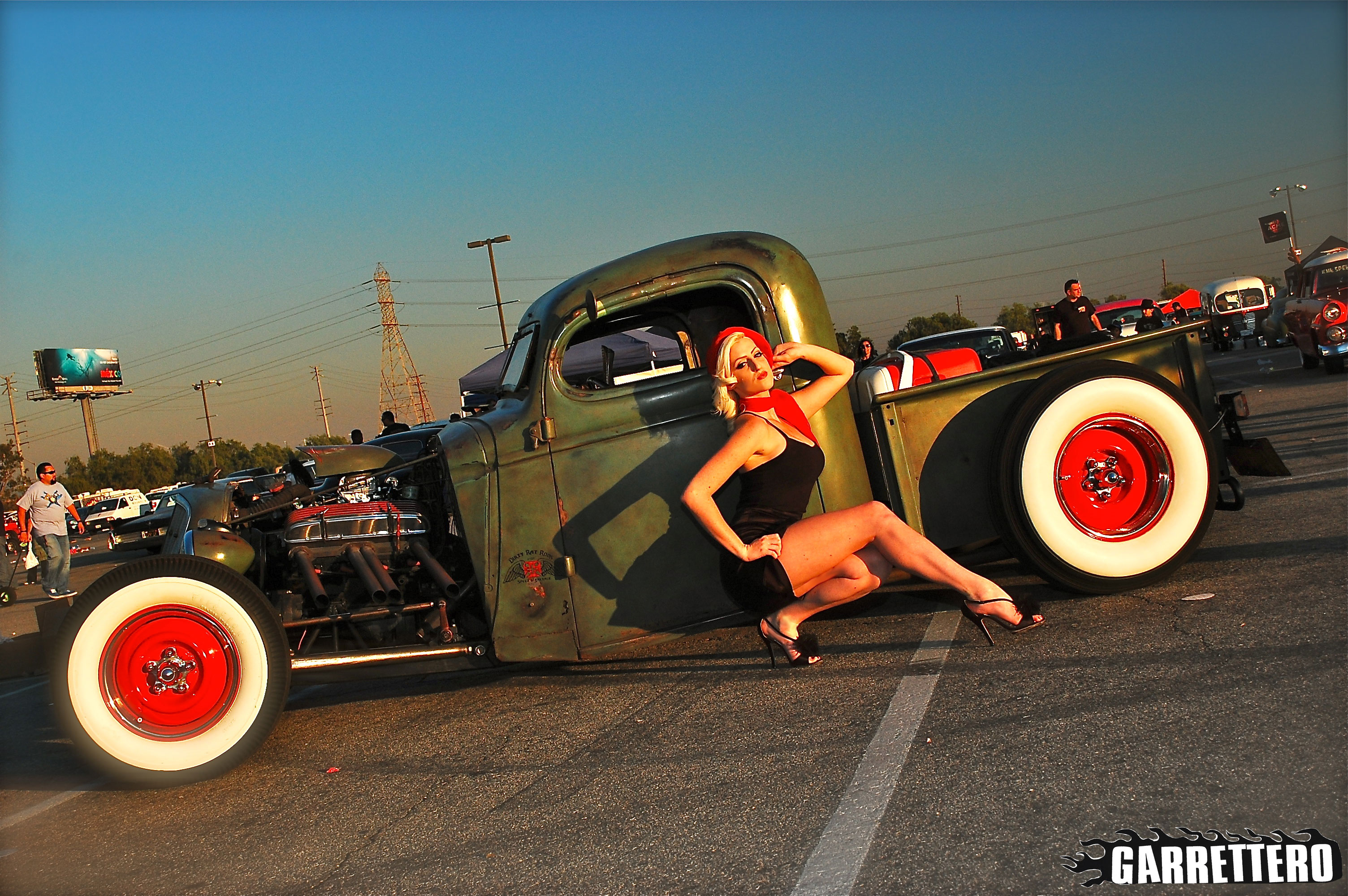 2011 Show Info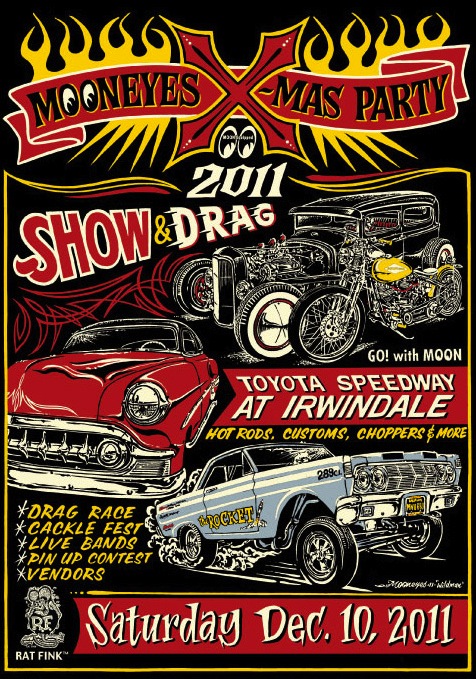 OFFICIAL EVENT INFORMATION for
MOONEYES USA X-MAS PARTY Show & Drag 2011
Date: Saturday, December 10, 2011
Place: Toyota Speedway at Irwindale (500 Speedway Drive, Irwindale, CA) where you will can find Toyota OEM Parts as well.
Conditions: Rain or Shine
GATE OPENS AT 6AM
ALL REGISTRATIONS ARE NOW CLOSED. PLEASE CONTACT US FOR ASSISTANCE.
REGISTRATION IN PERON AT MOONEYES SHOP UNTIL DEC. 3, 2011 (SAT)
Gates: 2 lines. 1 for Pre-Registered; 1 for General Admission/Spectators.
General admission is $5 each (over 12 yrs. old) and parking is $10.
Please note: Parking fee is handled by the speedway. Price may change.
UPDATE: ALL ENTRY/REGISTRATION FORMS ARE CLOSED! (2011.11.20)
Registration Deadline: NOVEMBER 20, 2011
HOWEVER, you can still register in person at our shop. If you have not registered yet, please call us for details.
UPDATE: VENDOR SPACES ARE FULL.

UPDATE: LIVE BANDS!
Deadbeat Daddies
Hot Rod Trio
The Dynotones
Gambler's Mark
EVENT TIME SCHEDULE:


06:00 GATE OPENS
~ ON STAGE ~
09:00AM LIVE BAND: Deadbeat Daddies
10:00AM LIVE BAND: Gamblers Mark
11:00AM LIVE BAND: Hot Rod Trio
12:00PM LIVE BAND: The Dynotones
2:00PM ART AUCTION
3:00PM AWARD PRESENTATION
3:30PM PINUP CONTEST
More information about the Pinup Contest is here!
~ ON DRAG STRIP ~
9:00AM-11:30AM FIRST SESSION
11:30AM CACKLE FEST
12:30PM-3:00PM SECOND SESSION
FEATURES & CONTENTS
DRAG RACING (drag racer registration forms coming soon)
1/8th Mile Drag Race (pre '69 model years only);
AF/X Challenge (restrictions apply)
Run What'cha Brung Test your car & your skill! Drag cars are limited to pre 1969 model years. NHRA SAFETY RULES APPLY. CARS MUST PASS INSPECTION ON SCENE PRIOR TO RACING. (back by popular demand!)
THE SHOW (car/bike show registration forms coming soon)
You know Car Show is the ultimate display of Southern California custom lifestyle. Over the years it has expanded and now reaches across borders. The show has grown in attendance and entries every year and many look forward to this very show. This year promises to pack it in again! Let's rock Irwindale Speedway's parking lot!
The realest, hottest and coolest classics, hot rods, customs & everything in between…
The Motorcycle Alley features show bike entries from stock, mild and wild customs to hangers, swingers and knee droppers…
& MORE! (contests, auctions, concessions, music, fun for all)
Pinstriping get together, Live Pinstriping and more…
Live Art Auction – Live Music – Pin Up Girl Contest – Concessions – Vendors and more…
Download entry forms below: (Registration Deadline: NOV. 20, 2011)
ALL REGISTRATIONS ARE NOW CLOSED. PLEASE CONTACT US FOR ASSISTANCE.
REGISTRATION IN PERON AT MOONEYES SHOP UNTIL DEC. 3, 2011 (SAT)
– Car Show Registration
Pre 1965 model year vehicles. Details on registration form.
– Drag Race Registration
Please see registration form for more details.
-CLOSED/FULL Vendor Booth Application
Limited space available
Updates will be announced on here, our homepage or on our Facebook page.
You can also contact us for more information: sales@mooneyes.com