Ricky D's '53 CUTITUP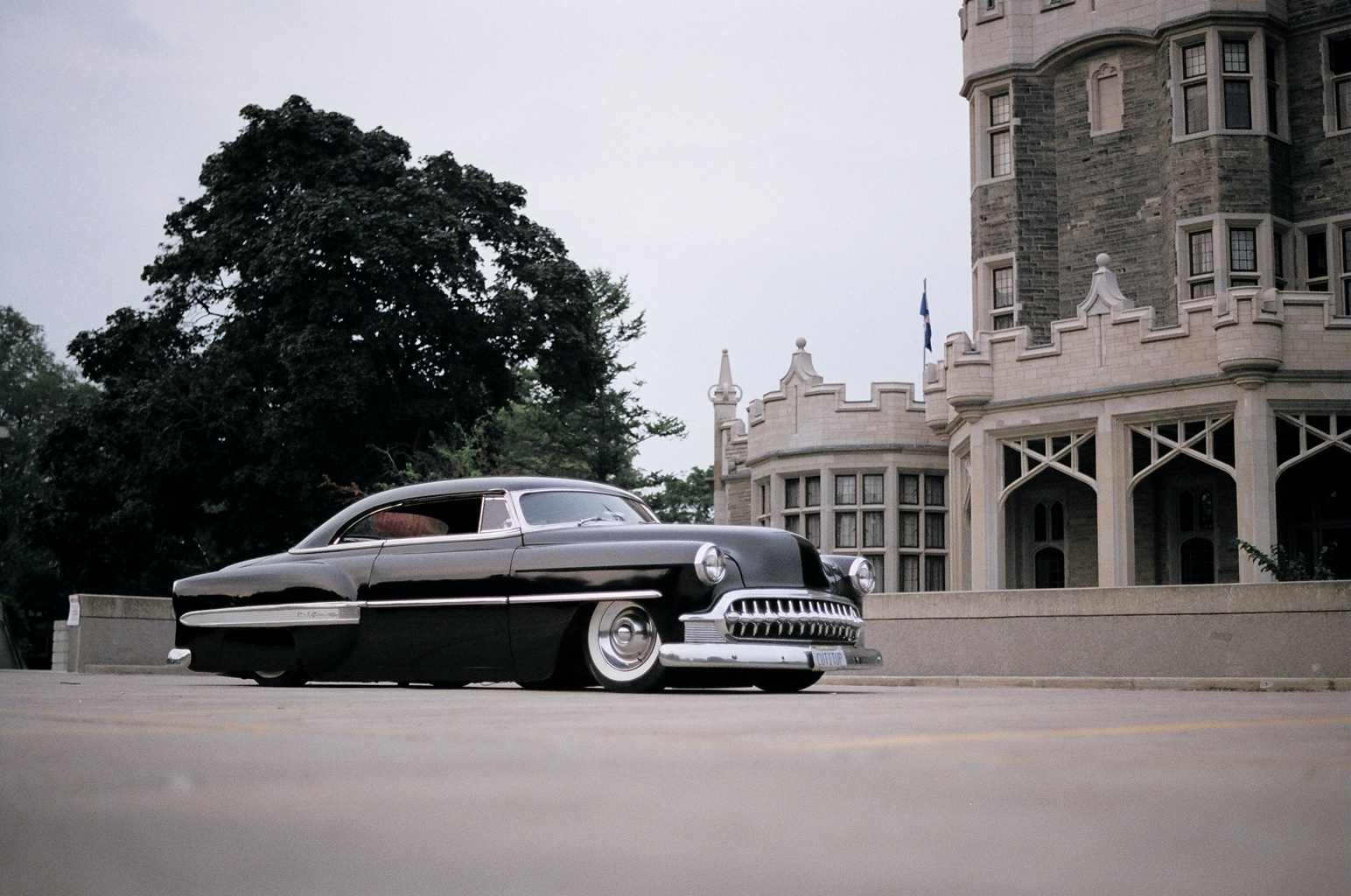 This week we have Ricky D's '53 Chevy called CUTITUP as our featured ride of the week. The first time I saw this car was in a Theory Of A Deadman Music Video. The Grille and rear window really set it apart from a lot of the other '53 chops I have seen. We love that it is his daily driver and he drives it like these cars were meant to be driven. Check out the story on the car below.
Ricky D: I got it 7 years ago bought off a old guy in Windsor Ontairo Canada he got it form Saskatchewan Canada it was a old mild kustom with the hood being shaved and welded to make a one piece hood @electric shavers for men . The trim was all taken off and welded and the trunk was shaved as well. The motor was stock and the seats had green furry seat covers on it. I am currently trying to find info on it. The guy who owned it in 91 but he is not sending me any pics as of yet darn people . When I got the car I lowered it and drove it stock for two years then did the body and chopped the roof 3 and a half inches and put a 51 Chevy coupe rear window in it and at the same time I put a 55 Chevy dash in it which was a ton of work then the car got painted flat black drove it for 3 years then took it a part putting on a mint hood and fender then painted it gloss black and that's where it is now. Along the way the car has been driven EVERY day rain or shine was my only car all the years pretty much I have been all over the place in it. Over these years I have put a TCI Mustang 2 front end in it and a 55 Chevy rearend along with a 350 motor 350 tranny. The car has been in many magazines , 2 music videos , newspapers ,and won many awards the best being best kustom at Cobo Hall the one pic is in front of the Physical Graffiti Building the other one on the Led Zeppelin album cover.
Thanks for following us up with the latest review we did on the live podcast and we hope y'all enjoy this new in-depth guide on electric shavers released by SF on their official website.