California Custom Coach unveils the Model 876 at SEMA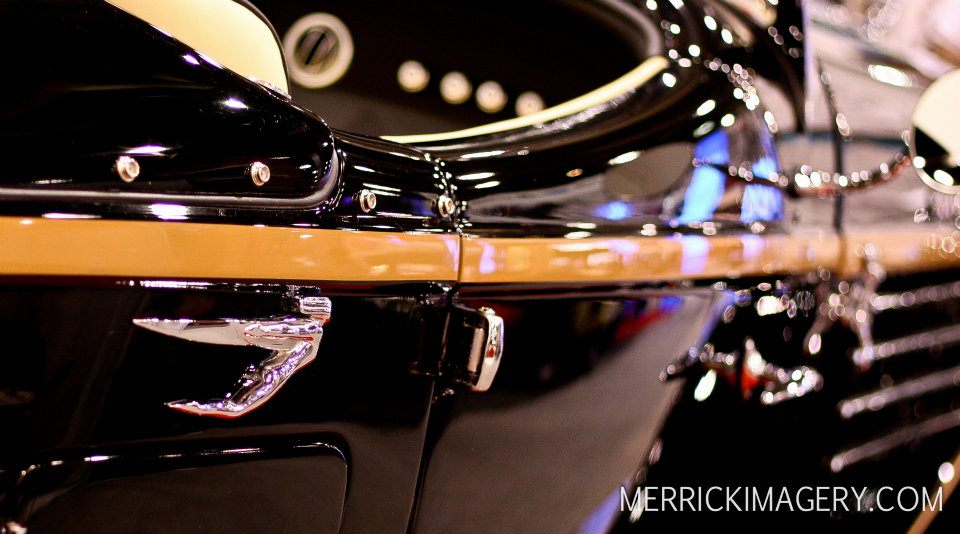 Classic look, modern performance, California Custom Coach unveils the Model 876 at SEMA, Las Vegas Las Vegas, Nevada – The California Custom Coach 876, a tribute to the 1935-1936 Auburn Speedster, was unveiled at SEMA in Las Vegas, November 1st.
The decade of the 1930's was an era of magnificent ocean liners, big bands, black tuxedos, voluptuous furniture styling… and splendid automobiles that proudly thundered down the narrow roads and the sweeping drives of estates and country clubs. In short, the 30's were an era of class. And the classiest automobile of all was the Auburn Boattail Speedster. Today, obtaining one of the 500 or so built between 1935 and 1936 – less than 200 survived – is nearly impossible.
The California Custom Coach Model 876 unveiled at SEMA blends Gordon Buehrig's iconic design with modern technology. In 1935, oak and steel combined in a fluid shape so arresting that it lives on. Today oak and steel coexist with composite materials and modern American engineering. While the soft-top headers and bows are still hand-made of oak, the re- engineered chassis and new choices of suspension, powertrain and convenience result in performance and luxury found in modern sports cars.
Each Model 876 is made to order letting the customer create a unique car. The interior is tailored in the finest Connolly leather in a choice of 167 different single and two-tone combinations. Floors are carpeted with the world's finest automotive grade Wilton wool to harmonize or contrast with the leather selection. Exterior finish is available in over 200 single and two tone combinations in the most durable automotive finish. Each car takes between four to six months from order to delivery.
Quality and attention to detail supplement customization of each Model 876. The side exhaust pipes are real working headers, not merely for decoration. The windshield frame and other exterior trim pieces are solid bronze castings covered with restoration quality triple chrome. Art and engineering combine to make each Model 876 stand out in today's uniform luxury car world.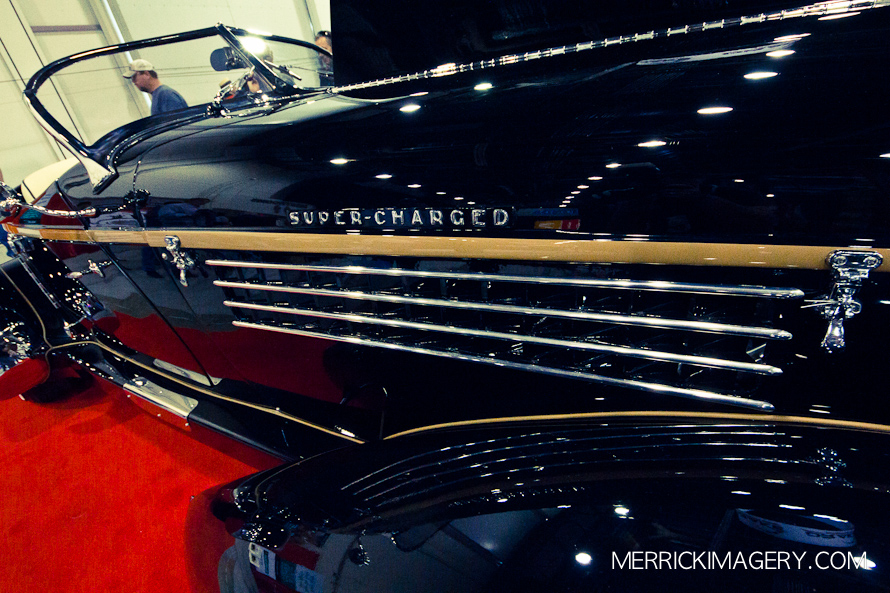 The California Custom Coach 876 is now available for order.
About California Custom Coach: California Custom Coach is based in the Dallas-Fort Worth Metroplex. It was originally founded in the mid 1970s in California where it became famous for producing some of the best Auburn Speedster tributes for over 10 years. The assets of California Custom Coach were acquired by Alex Christodulidis, with the intent to bring the company back to a leading position in the specialty car industry. The California Custom Coach Model 876 is entirely hand built in the USA by craftsmen experienced in restoring cars, whose first goal is perfection.
Please visit www.cccspeedster.com for more information, pictures, and video Media contact at SEMA: Pat Christodulidis (817)774-1147 or e-mail plc@cccspeedster.com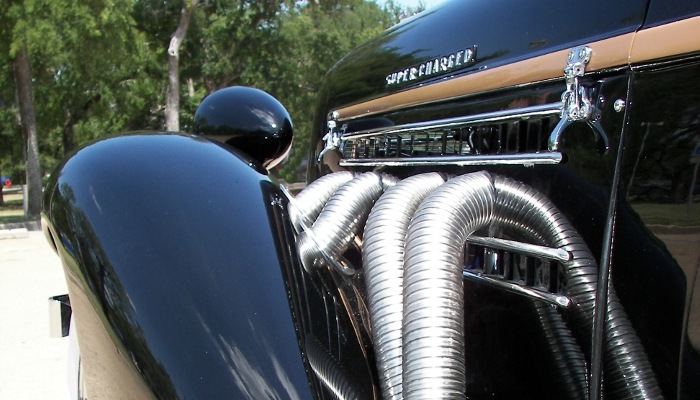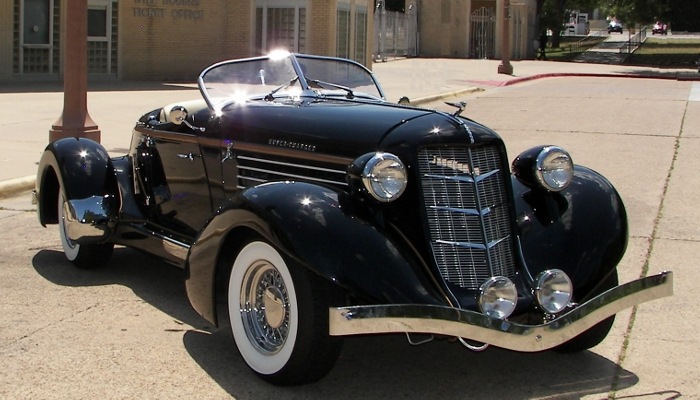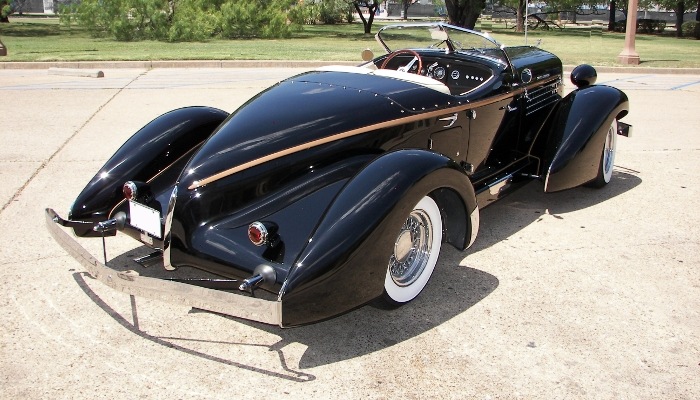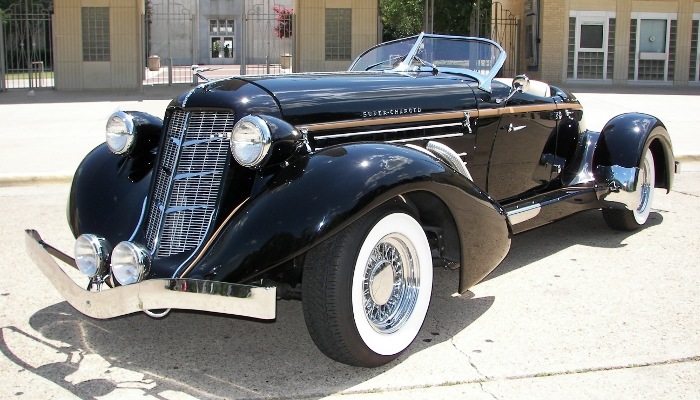 Technical Specifications 2011
Dimensions
Length
194 in / 4938 mm
Width
72 in / 1816 mm
Wheel base
125 in / 3175 mm
Track
68 in / 1727 mm
Engine
Engine / cylinders
V / 8
Displacement
323 ci / 5328 cc
Power
295 hp / 220 kW
Torque
335 ft-lb / 454 N-m
Brakes
Brakes front
Disc, drilled and slotted
Brakes rear
Disc, drilled and slotted
Wilwood available on request
Emissions Control
Catalytic converter
Exceeds strict California requirements for conversion efficiency and durability
Weight
Curb weight
2680 lbs / 1216 kg
Performance
Top speed
150 mph / 250 km/h
Acceleration 0-60 mph
4.7 sec
Acceleration 0-100 km/h
4.9 sec
Fuel Consumption
City (Est.)
18 MPG / 13.1 l/100 km
Highway (Est.)
24 MPG / 9.8 l/100 km
Body
High performance hand-laid composites. Available in full carbon fiber.
All technical specifications are for the base model. Personalization may affect specifications.