Radical 51 Merc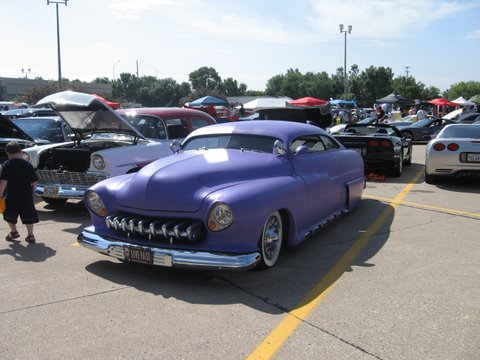 This week we have a  Radical 51 Merc from James Tymkowicz as our Feature Ride.
Stats: 51 Merc sitting on a 77 olds frame chop top 7″ in front 9″ in back, center post removed, tilt hood, Caddy 59 taillights, frenched 53 buick quad angle headlights, 55 Desoto grille, suicide electric doors, custom scallop side pipes, hand made cruiser skirts, radical custom interior console, lokar 32 inch shifter, 50 Olds back window…..this car takes all the good and puts it into one!
Thanks for submitting your sick ride Jimmy!