LIly Monster
Photo by Juan Pinup Garage

This week we have the sexy, black haired, tattooed, motorcycle riding, rockabilly pinup chick Lily Monster.   Shes vintage with a twist of biker babe and old school hot rod.
Hello, I'm Lily I grew up in the 80's punk rock scene but always loved rock-a-billy as well. My friends and I would go to punk gigs one night and rock-a-billy the next…besides the music I've always loved the look, vintage clothes,vintage cars, vintage everything…so most my life I've always shopped for vintage and owned old cars and ride Harleys.  I own a Vintage clothing store in Uptown Whittier called "Uptown Bombshell Boutique" I was voted Best Vintage store for 2011 L.A. city voter HOTLIST!!
I'm also a Makeup artist and that's how the modeling starts when I meet photographers during shoots for other models they sometimes ask me to model for them, but I'd rather be doing make up. Its all lots of fun and I love every minute of it! This is my lifestyle and way of life, tattoos, motorcycles, cars, and high heels!!
Find her  here: modelmayhem.com – facebook.com
Her Store: uptownbombshellboutique.com
Her Makeup Artist Page: modelmayhem.com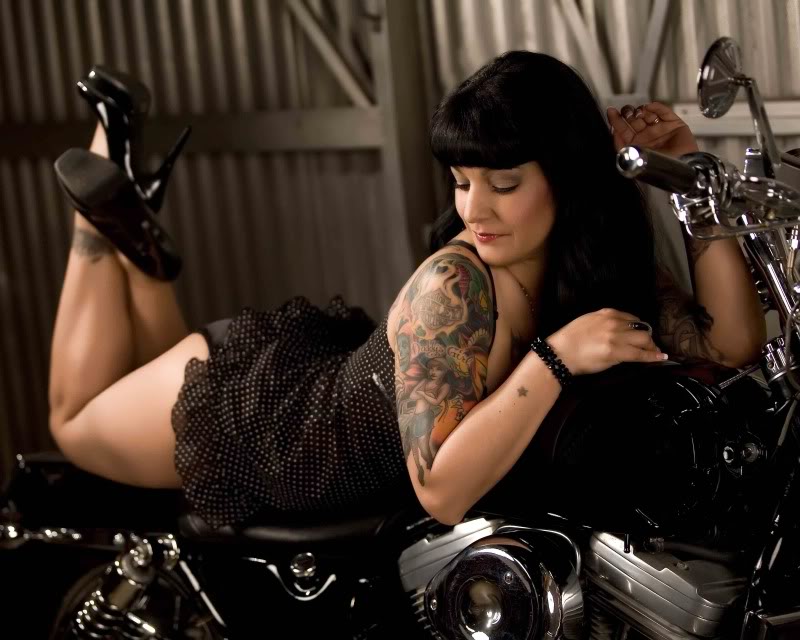 Marina Linares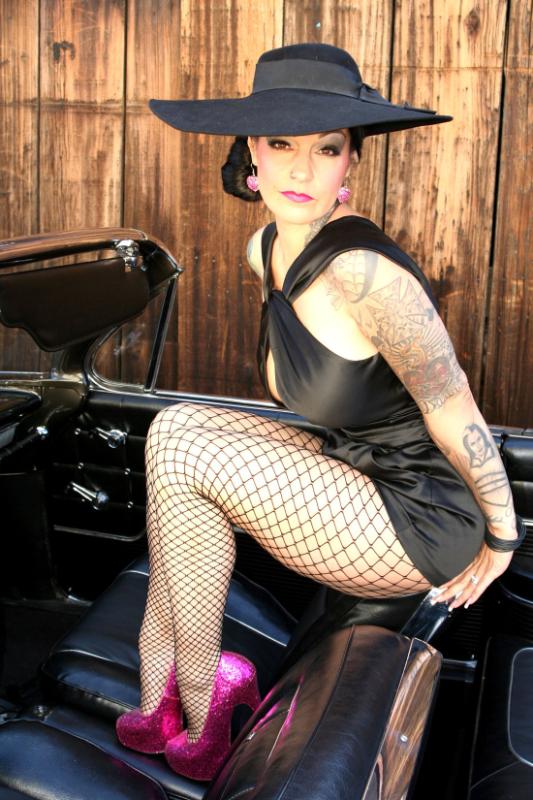 Juan Pinup Garage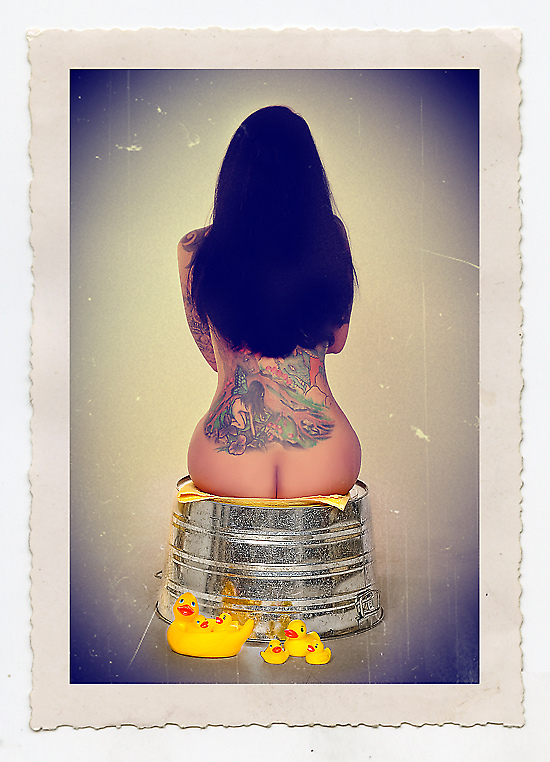 Photo Tech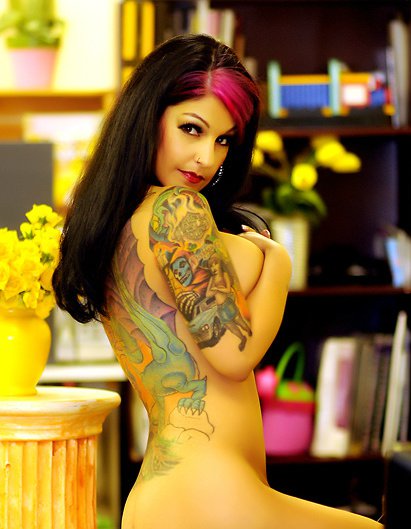 Photo Tech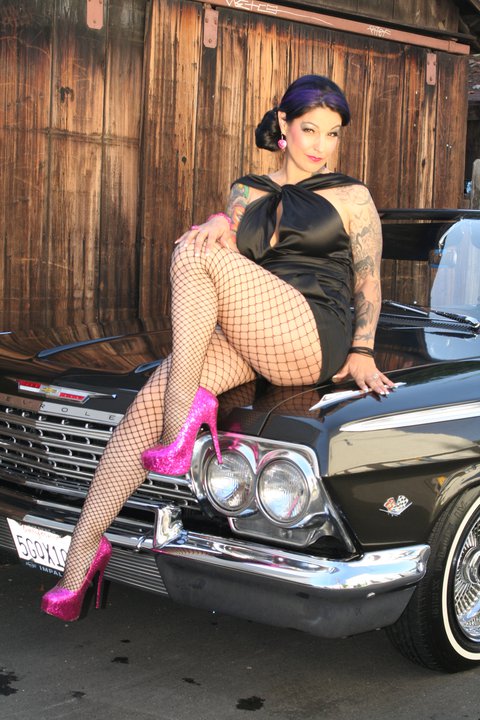 Juan Pinup Garage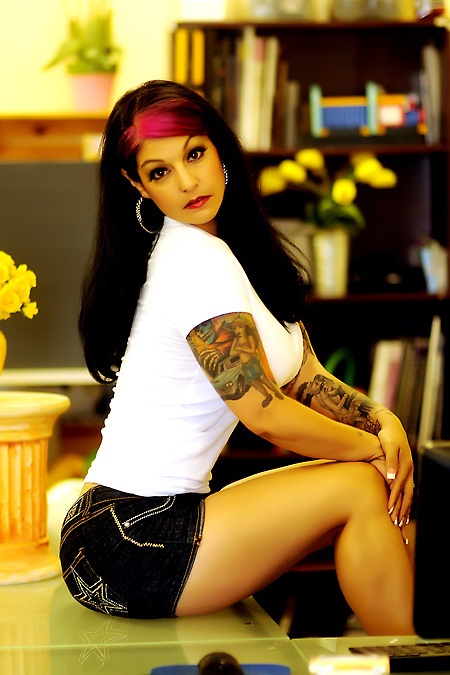 Photo Tech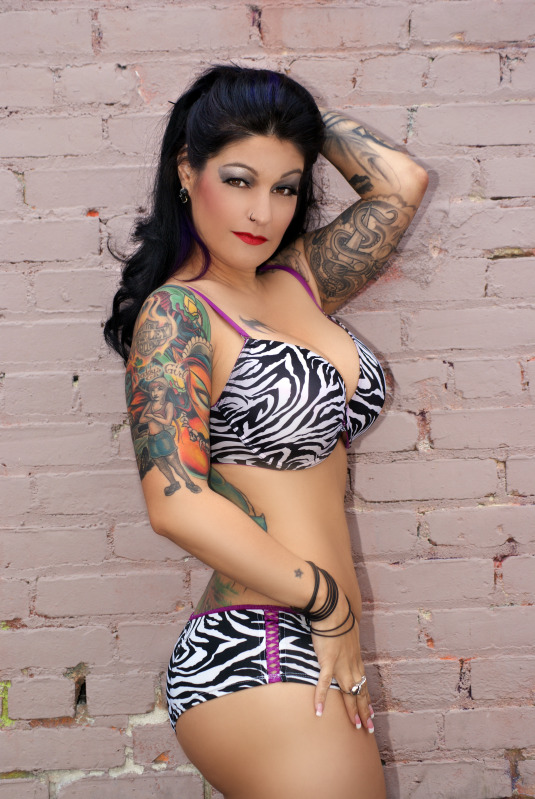 Gilbert V. Castillo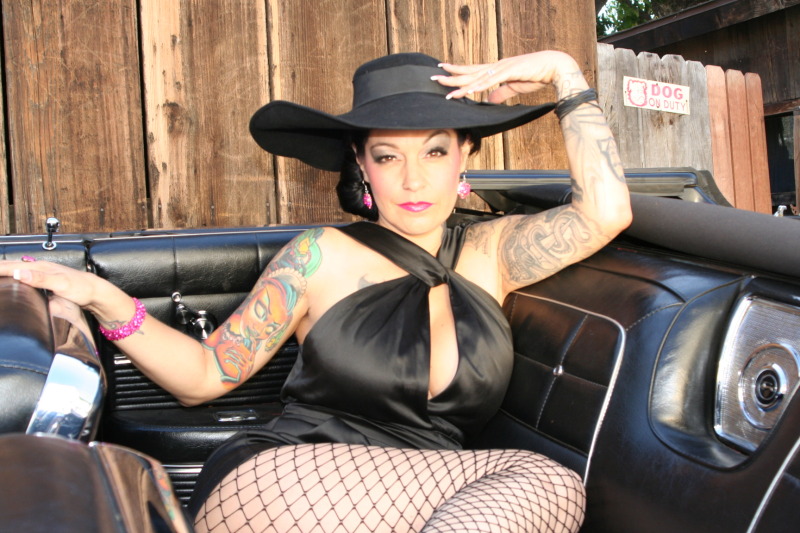 Juan Pinup Garage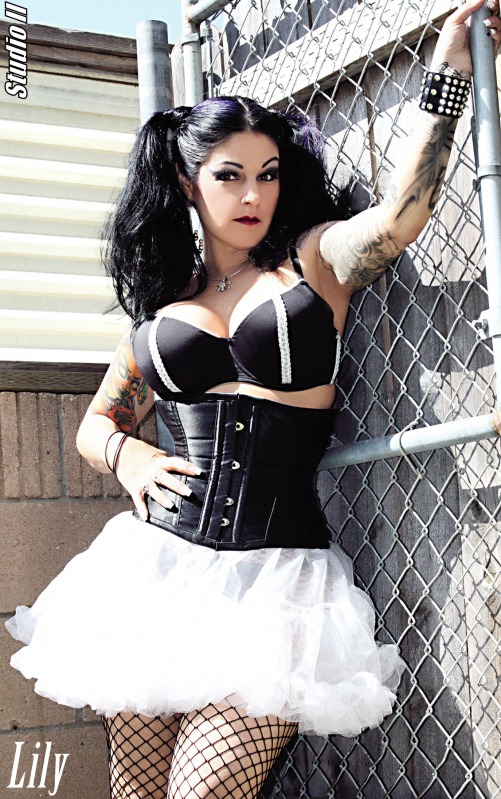 Studio Shawn Ellis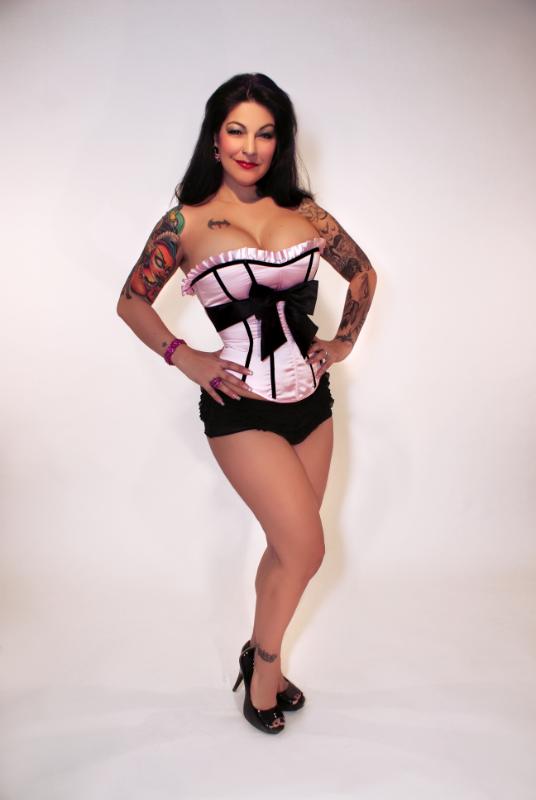 Gilbert V. Castillo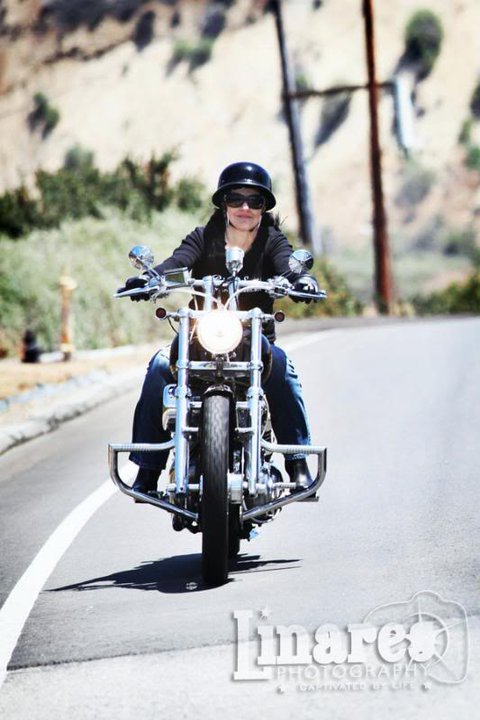 Linares Photography