55′ Gasser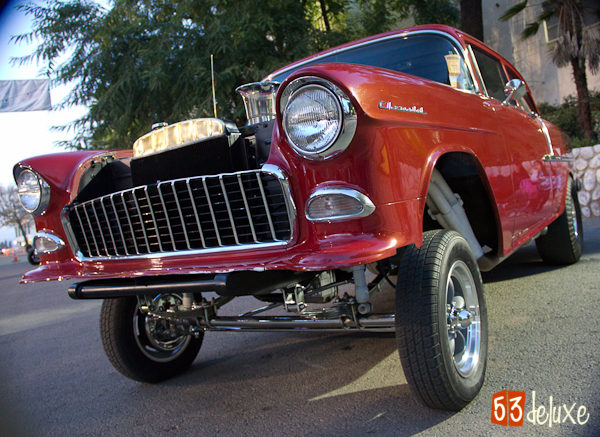 As the GNRS 2011 show winded down and the sun had set, we made a wise decision to hit one last corner only to find 3 last lonely cars.  It was a lucky turn when we bumped into Chip Foose and got even better when we stumbled across a true original Gasser and its owner Kevin Wallauer.  This was the first car show it has been entered in and we are sure its not the last. Most guys can relate to a story of "the one that got away" and this cars story has that rare happy ending.
Finding that one car that your grandfather or father owned that you wish you could find and afford to buy back is out there somewhere.  Not knowing if someone has taken care of your pops old jewel, let it sit in some broken down barn until it slowly rotted away, drove the heck out of it or customized it unrecognizable.  Kevin Wallauer is one of the lucky ones.  Not only was he able to locate his fathers old ride, but he was able to buy it back in almost the same condition.
The car was built by Mike Wallauer around 1970, has a Blair Speed Shop front axle, 57 Pontiac rear, chrome done by El Monte Chrome Plating, and is over 35yrs old. The car was sold back in 1982 when his dad got cancer.  His quest began in 1985 when he began searching for the car, after 25 year of determination it was finally found.  Since the cars return to the Wallauer family, Kevin made a few modifications.  To get it back to its original form his dad had it in, he put in a muncie 4 speed, tunnle ram, stacks and some old American mags.
Best part of our attending these shows, outside the overwhelming array of unique cars, is meeting the families behind the cars and hearing their story.  Thank you for sharing yours with us Kevin!  Hope you enjoy the post.
Kevin shared an old photo with us from 1979 with a caption…."that is me in the back seat at age 7."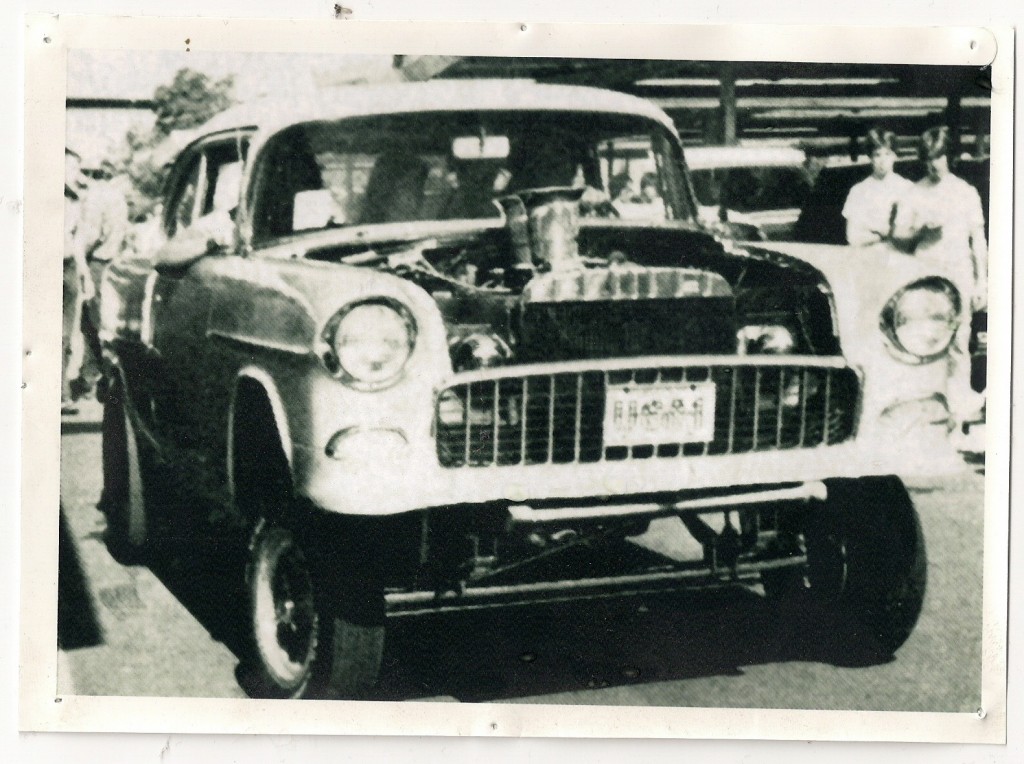 32 years later: Now shown here with his little girl in the back seat.