Stefani Picchi AKA "Lady Luck"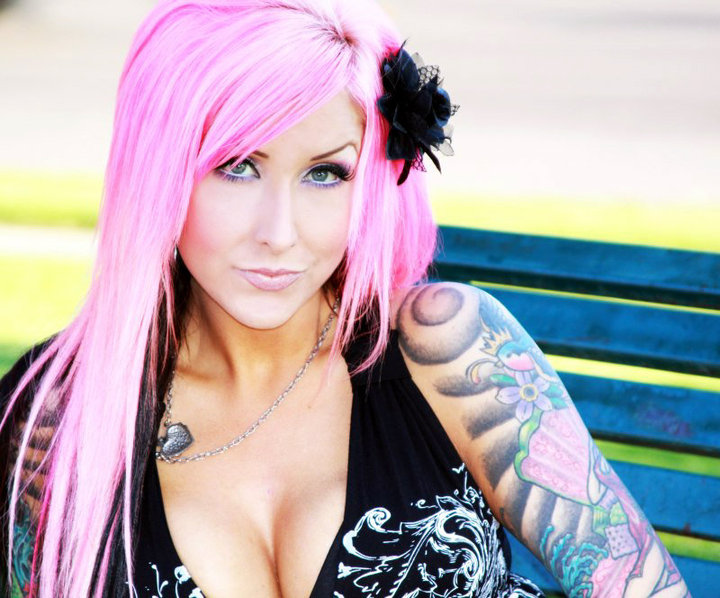 This week we bring you some "Lady Luck", Ms. Stefani Picchi.  This tattooed doll has wild hair, innocent eyes, a mischievous smile and a rockin body!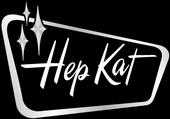 Licensed stylist, and professional makeup artist. Working at a retro salon and clothing store, HepKat Beauty Parlor in San Luis Obispo,Ca. When I'm not working or enjoying time with my 4 year old son, I love traveling and working different shows Viva, Ink n Iron, Cruisin' Nationals, and networking. Appeared on a short MTV reality show years back, which opened the door for more amazing career opportunity's. I would never consider myself a "model". I'm the saucy mama behind the scenes that thoroughly enjoys making others dolled up! On occasion I'll step in front of the camera for specific projects myself. All in fun though!
An undeniable self-proclaimed dork. I'm quirky, classy, and always unpredictable. Extremely passionate, ambitious and hardworking. A sarcastic perfectionist that enjoys a genuine laugh from a fellow quick-witted one. Sometimes walking contradiction. Don't let the pink hair and tattoo's throw you off. I'm exceptionally quiet and more of an observer at first! Enjoy showing the world that wild hair and lavish body adornments can actually be carried with class.
Honestly, to sum me up is a task deemed impossible. An unequal, yet proportional ball full of complete sass, romantic tendencies, sarcasm, intelligence,and a bit of bitterness held against this world that I was born to lose in, but a hint of stubbornness that I refuse to be held down, and live to win from.
myspace.com/lady_luck13 – facebook.com/stefanipicchi – modelmayhem.com