Mad Bomberz '53 Pickup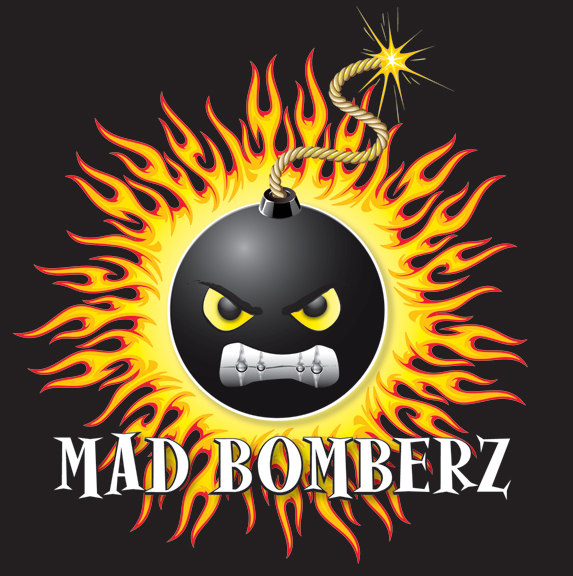 This week we have Paul Baray Jr's '53 truck as our ride of the week.
A little about Paul and his truck: Well My name is Paul Baray Jr, I was born and raised in Santa MARIA , CA. I'm 29 years old car enthusiasts. I have my '53 Chevy pick up 3/4 ton Long bed, Shes like I dreamed as a kid.. My grandfather that past was 10 yrs ago help me get her, so I dedicate the flying eye on my dash for him, he can see it all .
Its taken me 10 years to restore her..
I had her chopped 3 inches leaving the back window stock, so it gave it the illusion of it not being chopped, shaved, painted flat black, pinstriped like theirs no tomorrow and air bagged with a 18 inch C-Notch 4 link system with a kustome trunk lid for the bed. I was diagnosed with diabetes 3 years ago so I no longer can get tattoos cause they don't heal as well, so I use my truck as my canvas. I have a monster head in the back passenger side that represent me, a leg on the tail gate that represents my surgery I had on my knee I'll be getting a ribcage and shoulder art on it due to a upcoming surgery a monster hand with the wording MEL, its my wife name ..She been their to support me with everything and the name "OLD SOUL" because I feel that I'm young but I have an old soul . Love for the good old days, hot rods, rat rods , kustom , classic vintage, rock in roll and pin ups. I recently started a Car club with my brother, We are the MAD BomberZ c.c. in Santa Maria, We've also done some good deeds in our community our 2nd annual car show
We did a Diabetes fund raiser at out local Bowling alley It was a great success. On December 5th we're having a TOYS FOR TOTS car show, NON profit show.
Paul has an awesome truck and we are happy to have it as ride of the week!
MAD BOMBERZ C.C.