Erin AKA Junglekitty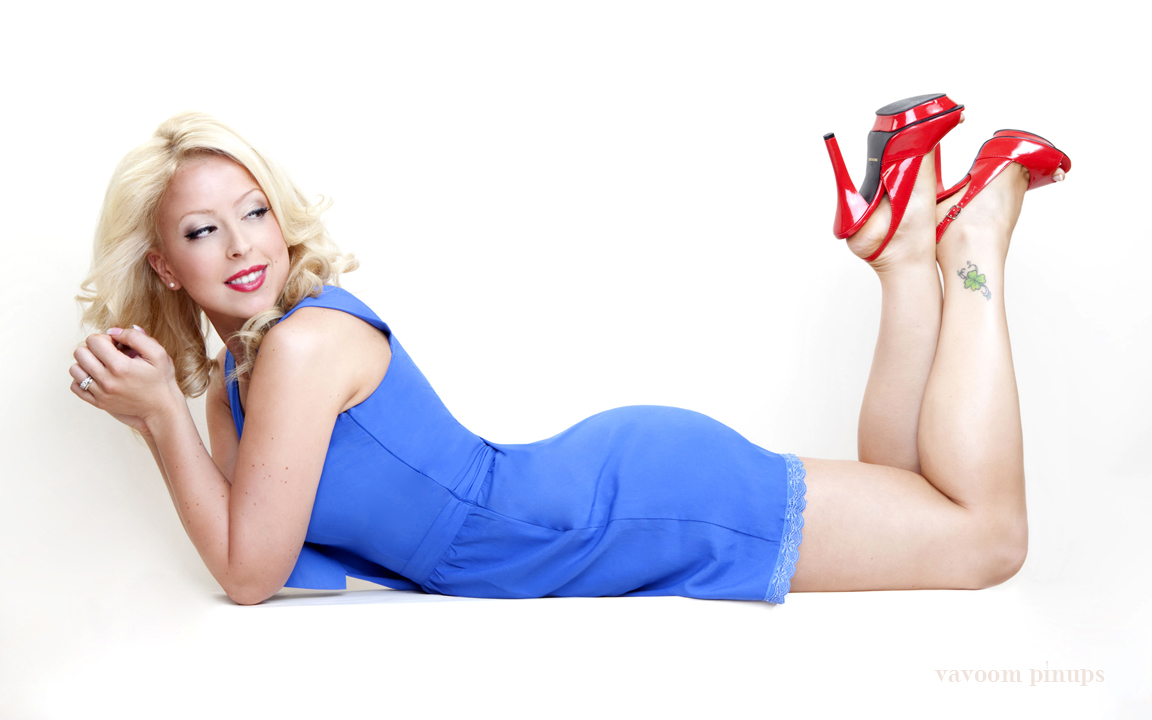 This week to light up your screen we bring pin-up Erin AKA Junglekitty to our blog.  We spotted Erin on Pin-Up Lifestyle and were impressed with her ability to express her mood on such a simple white back ground.  Don't get me wrong we like a girl with a rat rod in the background, but she took her pin-up look and combined it with a few simple props and she painted a different picture for you in each photo.  From a secretary, house wife or a nurse to a sex kitten with some class!
Born and raised in Ontario, OR (rural area of only 12,000 population) she moved to Phoenix, AZ at the age of 18 and worked as a certified nurses aide. Erin then decided she wanted to be a nurse and moved to Chicago in 2004 to be closer to her long distance boyfriend whom she married in 2006. She has been working as an RN and doing a little pinup on the side which she has always dreamed/fantasized about being. It wasn't until her pinup photo shoot with Vavoom Pinups that she realized it could become a reality. Erin hopes to continue to keep pinup in her life while she is currently studying to become a Psychiatric Mental Health Nurse Practitioner (PMHNP) to graduate in 2013.
Check her out: www.pinuplifestyle.com