Shannon Brooke Imagery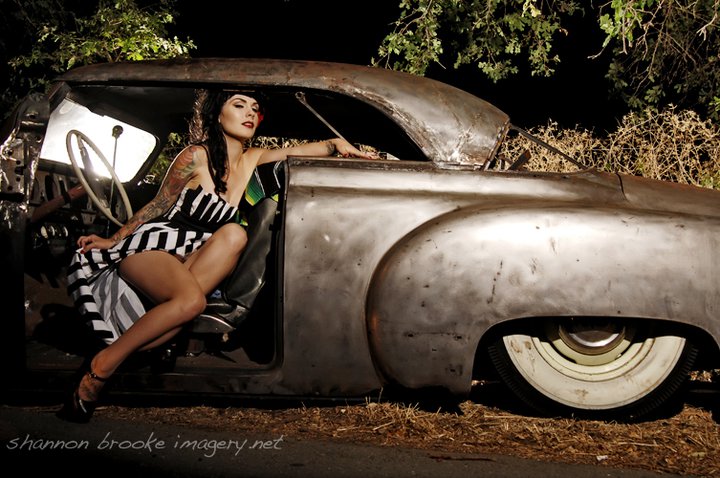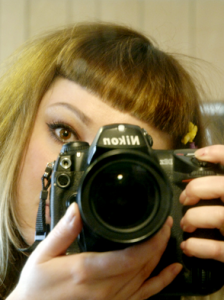 The very first photographer we thought of when collecting our ideas for this website was Shannon Brooke.  We are so excited to finally introduce her on 53deluxe!  Her images have their own style, their own flare, and are truly pieces of art.  Shannons' work is dramatically beautiful, it does not fall in-line with your typical form of obvious beauty, but captures the side sometimes overlooked that leaves you feeling the emotional depth of the people in her photographs.  Some are wildly interesting and entertaining, while others are simply stunning.  We had the opportunity to ask Shannon a few questions and are now sharing them with you!  Enjoy!
53D:  What or Who inspired you to become a photographer?
SB:  There are so many things that inspired my career choice.  I would have to say my love of art, but I couldn't draw worth a damn, design dresses or clothes, I couldn't play guitar, piano, cello, or sing, so I was on a search for the right medium.  My aunt gave me a Nikon F-series 35mm from the 1970s for my 18th birthday and I continued to take classes on how to use the thing.  I became addicted to taking photos of my girlfriends, and they always told me I made them feel so beautiful.  Now, I am addicted to photographing people and making them feel amazing.
53D What is your career goal?
SB:  Setting goals is a MUST in my life and I have always managed to make them happen for myself.  **Thank my lucky stars and hard work, lol!** Right now I am working on a publication that hopefully will set me off into the book makin' business.  That's a dream of mine, to shoot whatever I want and make books about my art.
53D:  Out of your work to date, what is your favorite photo or set and why?
SB:  I still have to say my favorite photo is one I shot of Heidi Van Horne at Santa Ynez airport in 2005.  It's the day I met my best friend and now key makeup artist Jennifer Corona.  She worked magic with her brushes that day, and we had a blast working together. I even helped her with her photo homework!  Not only did I meet a life long friend, but shooting Heidi that day made me realize that pin-up was my thang.  She really is an amazing model!
53D:  Do you prefer to shoot on site candid style shots or work in a studio setting?
SB:  Honestly, I shoot outside like I was in a studio anyways!  So I truly enjoy both worlds.   Lighting is my nerdy hobby so given any challenge/ location I can definitely have fun with it.
53D:  Who is the most interesting person you have photographed?
SB: I would have to say Louva, french fetish model that now lives in Amsterdam.  She was such a good model, unique face, and totally quirky like nobody I have ever met!  She wasn't afraid to do anything and she told me that I am a very masculine photographer in her strong French accent.  We laughed for days about that!  Jamming a real handgun in her mouth for a few shots, I was so awe stricken by her creativity and sense of humor.  She also smashed in the top of a custom rod by trying to stand on it.  What a day!
53D:  Do you have any classic cars in the family?
SB:  Yes!  My Uncle Mo has a 1969 Camaro Pace car with orange racing stripes.  When they were filming Charlie's Angels, they tried to rent his car for Drew Barrymore to drive in the movie but she couldn't drive a stick.  I could have died when I found out it wasn't happening.  Drew is my dream subject…
53D:  Who is your favorite model to work with and why?
SB:  My favorite models to shoot with are Masuimi Max, Frankie Sin, and Laura Dore.  They all are so appreciative and always so much fun to work with.  There is never a dull moment and never a bad side!  I have shot them the most in the past few years, and there isn't one thing about them that I dislike.  Support, devotion, and creativity are very important to me, and these girls bring it.  Inspiration, respect, and honesty at best.
53D:  Did you go to school for photography or teach yourself?  What has been the most useful bit of information you have picked up along the way?
SB:  I graduated from Brooks Institute of Photography in 2006.  I learned that treating everyone with respect, and keeping my mind open to other people's art will keep me grounded.  I always remember that there are better photographers than me, and that there is always so much to learn.  Keep thinking that and I will always grow in my craft.
53D:  In just 3 words, how would you describe your photography style?
SB:  Contemporary w/ Vintage twist.
53D:  What are the biggest highlights of your career so far? – personal or mile stones…
SB:  Shooting with Kat Von D was a huge highlight, she was such an amazing person to photograph.  Also, being able to have a business partner like Jennifer Corona and meet friends like Revecka (model) and Danielle June (hair stylist).  With out these women I would be lost.
53D:  What do you have coming out for us in the near future?  Any shoots your are exceptionally excited for?
SB:  I have a book coming out this summer, and I can't say much but I am shooting like a MAD WOMAN for it!
53D:  When are you going to shoot my 53?! 🙂
SB:  Let's shoot it this time at Viva Las Vegas!
We will have plenty more to come from Shannon down the road!
shannonbrookeimagery.net – facebook.com – twitter.com – shannonbrookeimagery.tumblr.com