Kat Attack Photography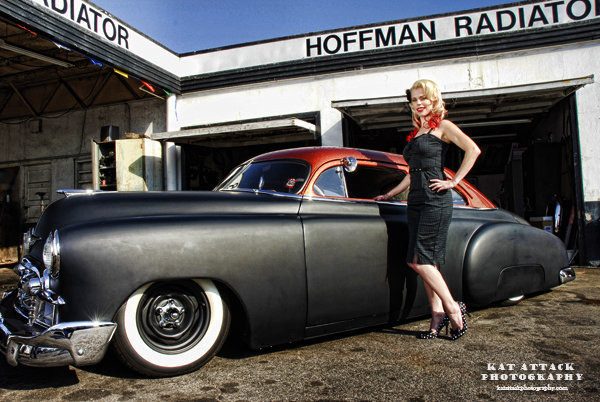 Raised in Southern CA, Cat's surroundings inspire her to become the visionary she is today. With vibrant colors, landscapes, diverse people and music, her journey led to the Academy of Art University in San Francisco, CA. There, she graduated with a Bachelor of Fine Arts Degree in Photography. Her photos will take you to an evoking place within your soul. Anything can happen when every new concept begins an adventure.  Kat Attack Photography specializes in Conceptual Portraits, Editorial, Pinup, Tattoo Portraits, Lifestyle, Family, Wedding, Maternity, Product and Commercial. She is based out of Napa Valley, CA.
Cat is the photographer/Creative Designer/Editor/etc of a magazine called Rabid Magazine. Check out the mag at rabidmagazine!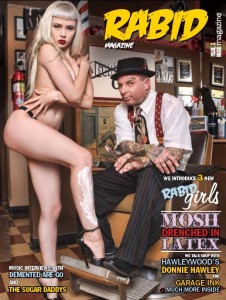 Here is a review of Rabid Magazine!
"RABID MAGAZINE is at the forefront in custom culture fashion, music, tattoos, hot-rods and art. As well as having a finger on the pulse of the events and movements surrounding an amazing and ever growing scene.
Cutting edge interviews, insightful looks at the musicians and artisans that shape and design the aesthetic that defines our specific and discerning tastes…. and of course some of the most beautiful art work of all… our one of kind "Rabid girls". Photographer Kat Attack, armed with an eye for what is truly sexy and provocative, and an innate ability to bring out the kind of seductive and enticing images that few have ever been able to evoke, has a connection with her subjects that seems to make them feel beautiful and wanting to give their all for the camera.
So if you're a hot-rod, rock n roll, chopped and channeled, ring tailed, ink freak with a love for everything punk rock to pin striped then Rabid Magazine has got the grease, ink and gams to knock you out of your boots!!!!!"
Check out her work at: katattackphotography.com – facebook.com/kat.attackphotography